Trainers
10

Amar Dev Kaur (Marina Ktisti)
Alimos, Greece
Level One Lead · Level Two Professional
Kundalini Yoga Lead Trainer, actress and communication specialist. The first student of Yogi Bhajan in Greece (since 1996), devoted to the constant studying, practicing and teaching Kundalini Yoga. Brought Kundalini Yoga in Greece (1999) and co-founded "Guru Ram Das Ashram", the first Kundalini Yoga Center in Greece, blessed by Yogi Bhajan. -Lead Teacher's Trainer Level 1 & 2 -Specialized in Pregnancy Yoga and Children's Yoga. -"Spiritual Fitness" private consultation method developer. -Healer of the "Healing Hands" technique -Developer of the "Spiritual Theatre" project (assignment given to her personally by Yogi Bhajan). Honored by the International Kundalini Yoga Teacher Association (IKYTA) with the "IKYTA TEACHER RECOGNITION" for her contribution to the diffusion of Kundalini Yoga in Greece and the conservation of the integrity of the teachings. Teaches in Greece and internationally, in English, Italian, Greek.

Hari Bhajan Kaur (Anna Loggia)
Rome, Lazio, Italy
Level One Lead · Level Two Professional
Hari Bhajan was born in Rome where she lives with her family. Mother of two boys has always made a priority the conscious growth of her son and in the care of her family. In 1995 she began the practice of Kundalini Yoga and the study of the teachings of Yogi Bhajan. Since then she has been deepening the study of the Humanology science as introduced by Yogi Bhajan with focus on topics such as couple relationships, female personal development, interpersonal communication and and Yoga for adolescents. Moreover she has been involved in teaching to people with disorders in learning ability. At the present moment she teaches and organizes Level1 ,level 2 and professional courses worldwide such as "The Yoga of Asana," "The Yoga of Pranayama", "Prathyar", " Yama and Nyama" and courses about Relationship.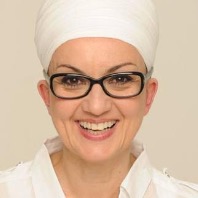 Jiwan Shakti Kaur
Roma, Lazio, Italy
Level One Professional · Level Two Professional · 21 Stages of Meditation Professional
Sat Nam I am an Italian teacher of Kundalini Yoga as it was taught by Yogi Bhajan. I practice yoga, follow a naturally healthy life style from 1989. I have taken all my professional experiences in communication and team work in the field of yoga whilst bringing Kundalini Yoga into the show business world where I worked for 25 years. Also as certified operator of Sat Guru Charan (foot reflexology massage under meditation) and practitioner of Karam Kriya (the study of life through numbers and the study of numbers through life). As award-winning TV writer, I also teach script writing techniques, acting and use of body and emotions according to "The Method", by Lee Strasberg (Actors Studio). I am currently living in Rome (Italy) and I teach regularly in Europe and North Africa. I speak and teach in Italian, Spanish and English.
Italian, Spanish, English

Mukta Kaur Khalsa
Española, NM, USA
Level One Professional · Level Two Professional
Director of SuperHealth: Yogic Science to Break Habits & Addictive Behavior Trained personally with Yogi Bhajan. Conducts trainings internationally and teaches an annual Specialty Professional Training, an 8 + day Immmersion in Espanola (February 16-23, 2013) including conditions for: Drugs & Alcohol Smoking Food and Relationship Issue Stress, Anxiety, Depression Computer, work, IT gadgets and more Studied personally with Yogi Bhajan for 30 years in SuperHealth technology. Directed Specialized Yogic based Hospital for substance abuse rated in to 10% of all programs in US by JCAHO (arm of AMA) Special Representative to the UN Office of Drug Control and Crime, Vienna. Author: Meditations for Addictive Behavior" www.super-health.net superhealth12@gmail.com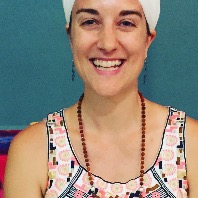 Nirmal Lumpkin
Saint Paul, MN, USA
Level One Professional · Level Two Professional
Nirmal Lumpkin is a Professional Trainer specializing in Western Anatomy and Postures. She has a great love for the human body and human experience that was developed through her many years as a dancer, as a Massage Therapist and in her current studies in medical school. She has been practicing and teaching Kundalini Yoga for over half her life and loves the opportunity to witness and support the transformation that happens during teacher trainings.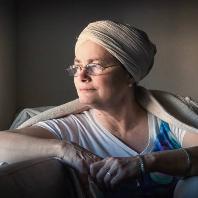 Ranbir Agiapal Kaur (Gwen Ingram)
Oklahoma City, OK, USA
Level One Professional · Level Two Professional · 21 Stages of Meditation Professional
Currently I am teaching a regular weekly Kundalini yoga class at the Yoga Lotus in Drumright, a weekly class at Radiant Living 6051 Brookline in Oklahoma City, and a weekly class at the Ashtanga Yoga Studio 120 Tonhawa in Norman, Ok. The workshops I have done the past few years include Art and Yoga, Understanding Habits with Superhealth, and PTSD overview workshop with Karta Purkh and Sat Inder. Last year I helped with their, (KP & SI) Level one training in Kansas City traveling to their ashram monthly. This year I will help again as an Professional trainer and I have trained in an anatomy course to be able to teach that part of the level one. My art business has been transformed by all the yoga training in a beautiful way through paintings, & note cards. Our local environmental activism has been supported and strengthened by our yoga classes. Wha-he Guru 918-606-1556-------www.yogalotusok.com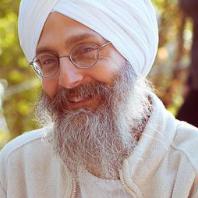 Sangeet Singh Gill
Butzbach, HE, Germany
Level One Professional · Level Two Professional
Kundalini Yoga since 1995, Professional Teacher Trainer since 2008, currently in several Teacher-Trainings in Germany. My Mentor is Shiv Charan Singh. Besides Kundalini Yoga I teach also Sat Nam Rasayan. Main Topic is the Self Sensory System an the third ear.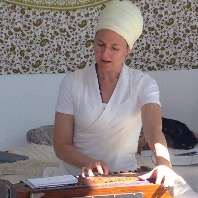 Seva Kaur Khalsa
Barcelona, CT, Spain
Level One Lead · Level Two Professional
Blessed to have the priviledge of sharing these amazing teachings, in spanish and english, in Spain and abroad. From my background I am a: - Kundalini Yoga Professional Teacher Trainer. With 18 years experience. Level 1 & 2 completed. - Teacher, teacher trainer and personal Karam Kriya counsellor, under Shiv Charan Singh direction. Co-founder of the Karam Kriya Association in Spain. - Sat Nam Rasayan Healer. Also graduated in NLP and Psicographology with all its specialities. - Teacher and organizer of Women Circles. Personal Growing sessions focused on the nature of woman. - Meditation Teacher - Singing mantras and Kirtan. Voice and harmonium. Musician from conservatory. - Organizer of Kundalini Yoga trips to the desert of Morocco, among other workshops in Spain & abroad.

Siri Bahadur S Khalsa
Austin, TX, USA
Level One Professional · Level Two Professional
I live and teach in Austin, Texas: Yoga Yoga (yogayoga.com) contact mehtab@yogayoga.com; Sukha Yoga, Austin, TX; Divine Yoga in New Orleans, LA (gary@yoganola.com); the Spirit Rising Studio in Chicago, IL; various studios in Houston TX where we can arrange weekend workshops. I teach in English only and specialize in Meditation, Pranayama, Gong, How To Play the Gong; Mantra; and Sound Therapy.

Siri Sevak Kaur Khalsa
Millis, MA, USA
Level One Professional · Level Two Professional · 21 Stages of Meditation Professional
Siri Sevak Kaur is a compassionate and gifted teacher of teachers in Kundalini Yoga. Her own immersion in mantra, music and Sikh Dharma bring additional depth and beauty to the training. She lives and teaches at Guru Ram Das Ashram in Millis, Massachusetts, and teaches in Level 1 trainings and Level 2 trainings in Massachusetts, New York and Connecticut. She teaches Gurmukhi and Japji teleclasses to Kundalini Yoga students around the world. For more information go to SiriSevak.com.