Trainers
3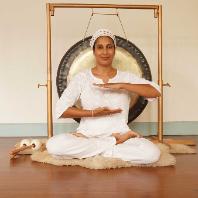 Fiona Raymond
Colombo, WP, Sri Lanka
Level One Lead
English, Spanish, Sinhala
Ongoing and Upcoming Programs
Level One Teacher Training
 — 
Colombo, Sri Lanka, Oct 31, 2022 to May 7, 2023
Sara Weeramanthri
Negombo, WP, Sri Lanka
Level One Professional
I am from the UK but have been living in Sri Lanka for the last 19 years as I came here to marry and then had 3 children. It has been a tremendous learning experience to live in another culture and especially be part of an Asian family and despite the many challenges I have faced, I wouldn't wish it any other way. I found Kundalini yoga in 2013 and signed up for teacher training after a single class having had such a profound experience! I haven't looked back since and have enjoyed learning, practicing and teaching since completing my level 1 training in 2014. I am very fortunate to be part of a wonderful sangat in Sri Lanka and really wonder how different life could have been without that anchor and support that the community brings. Due to some changes in my personal life the future is wide open now and whilst it is a little disconcerting at times, it reminds me to trust and have faith that it is all happening just as it is meant to.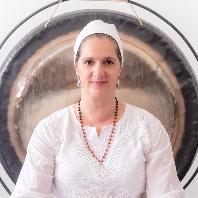 Shaunagh Aluwihare
Colombo, WP, Sri Lanka
Level One Associate
I was born and raised in England, married in 1993 to a Sri Lankan and in 1999 my husband, 2 young children and I moved to Sri Lanka where I discovered Kundalini Yoga in 2007. I have been teaching regularly both private and group classes in both Sri Lanka and Cambridge, UK for the past 11 years since I qualified as a level 1 Kundalini teacher in Oct 2008. Over the last year I have learnt to play the gong and use this within my classes and regularly conduct gong healing meditation sessions in Colombo and Galle, Sri Lanka. I have been active in supporting the Sri Lankan Kundalini Yoga sangat and regularly host sadhana at my home. From 2014-2017 I returned to live in Cambridge, UK and started teaching a regular KY classes, and also met other KY teachers and instigated a sadhana group which met every 3 or 4 weeks to practice together. I try to teach from the heart and aspire to give my students an experience by feeling everything.