Trainers
4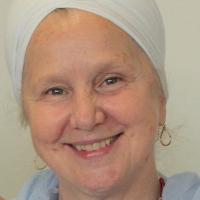 GuruJivan Kaur
North Melbourne, VIC, Australia
Level One Lead · Level Two Lead · 21 Stages of Meditation Lead
GuruJivan Kaur is a Lead Teacher Trainer of Kundalini Yoga in Australia. She studied directly under Yogi Bhajan, the Master of Kundalini Yoga, and has been teaching for the past 45 years. She spends much of each year guiding new students and mentoring new teachers so that more and more people will have the benefit of this magnificent technology in their lives. GuruJivan respects each person's individuality and encourages students to pursue their own goals during practice while maintaining the highest level in teaching and the practice of Kundalini Yoga as taught by Yogi Bhajan®, the Master of Kundalini Yoga.
Ongoing and Upcoming Programs
Level Two Vitality and Stress
 — 
Mackay QLD, Australia, Jul 10, 2021 to Oct 13, 2021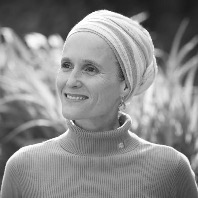 Jai Inder Kaur
Clifton Hill, VIC, Australia
Level One Associate
Jai Inder has been teaching for over 12 years in Asia and Australia and she continues to be inspired by the healing capacity of Kundalini Yoga and Karam Kriya. As a registered nurse, she often witnesses the wisdom of teachings transform a vulnerable moment of fear and confusion into clarity and courage, and she is proactive in incorporating the teaching of Kundalini Yoga and Karam Kriya into patient care. She is particularly interested in creating opportunities for the teachings to be delivered to rural areas where there is limited access to forms of yoga and meditation. A dedicated student of consciousness, Jai Inder is inspiring in her courage to walk the path of destiny. She is training to become a Kundalini Yoga Teacher Trainer and Karam Kriya Consultant and passes her knowledge and insights through classes, workshops, and consultations in Melbourne, Australia.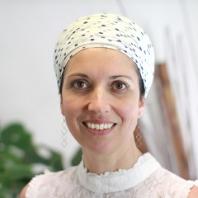 Siri Bhagvati Kaur (Billie Atherstone)
Fitzroy North, VIC, Australia
Level One Professional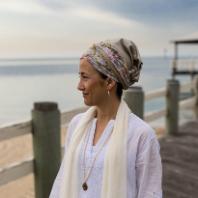 Siri Hari Kaur (Alexandra Espinosa Romero)
Hawthorn, VIC, Australia
Level One Professional
Siri Hari has a joyful nature, her classes are uplifting and energetic. She is passionate about Yogic Philosophy, Yogic Anatomy and the science of Humanology. Her training also includes Vinyasa Yoga, Prenatal & Children's Yoga, Childbirth education, Transpersonal Counselling, Shamanic Studies, Pranic Healing and Ayurveda. Her wish is to share these sacred teachings each day inside and outside the classroom, she believes we need to be the change we want to see in the world. Siri Hari has delved deeply into Yogi Bhajan's teachings for women, she is the creator and founder of Kundalini Moon Woman, sharing sacred Kundalini Yoga woman wisdom. She has also developed the Radiant Birth Pregnancy & Birth program which has helped hundreds of women experience harmonious and conscious births. She has owned and operated 3 yoga studios, was a member of the board of the Kundalini Yoga Festival, Kundalini Yoga Collective and is a former president of KYTANZ the national Kundalini Yoga Association in Australia. She is currently a Professional Trainer in Kundalini Yoga in Australia, and is developing programs for nationally accreditation.
English, Spanish, French, Italian