Trainers
3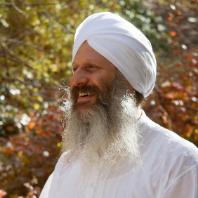 Guruprasad Singh Scheffres (Jonathon B Scheffres)
Salt Lake City, UT, USA
Level One Professional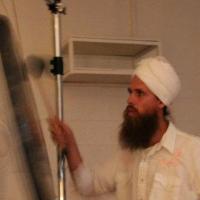 Khushbir Singh
Salt Lake City, UT, USA
Level One Lead · Level Two Lead · 21 Stages of Meditation Lead
Khushbir was born in Athens Greece, and moved to the United States at age 3. He lives in Salt Lake City, Utah. He has a degree in Philosophy, is a Professional Land Surveyor, and rents and remodels old houses. Over 20 years ago Khushbir started teaching kundalini yoga, and currently teaches classes at Dancing Cranes Imports, www.dancingcranesimports.com. For more information about classes in Utah go to www.3houtah.org. Khushbir teachs in teacher trainings worldwide. Some of his specialties include breathing techniques, postural alignment, physical yoga, and mantra. Khushbir enjoys barefoot waterskiing, cooking, and traveling the world visiting friends and practicing yoga.
Ongoing and Upcoming Programs
Level Two Mind and Meditation
 — 
1689 Columbine Overlook, Crestone, CO 81131, USA, Sep 11, 2022 to Dec 15, 2022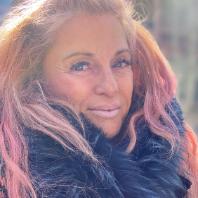 Mandeep (Melanie S Paulk Abderrahman)
Cedar City, UT, USA
Level One Associate
Mandeep began her journey as a Teacher in 2000. She was led to practice Yoga due to a chronic, painful low back compression combined with an intense early onset of Menopause. After just one yoga class she was amazed at how much better she felt, balanced and stronger and instantly knew this was her direct path of Healing. She has earned 1000 hours plus of Yoga, Meditation, and Sound Healing certifications and is registered with the International Kundalini Teacher's Association, Yoga Alliance as well as the International Yoga Therapists Association. She offers Teacher's Training and Continuing Education Workshops that are recognized by Kundalini Research Institute and Yoga Alliance. As an Associate Trainer, she teaches in Level One Trainings with her Lead Teacher and Mentor – Mehtab Benton from Austin, Texas.