Trainers
3

Gurujagat Kaur Ronen
Gap, Provence-Alpes-Côte d'Azur, France
Level One Lead
SAT NAM, Born in Israel, I came across the teachings of Kundalini Yoga and Yogi Bhajan in 1975, in the Mother-Ashram of KY in Amsterdam. Since, life brought me to many places of learning, and teaching many Yoga sessions. Along with teaching regular yoga classes, intensive workshops, Level 1 Teacher Training (Professional), I have founded in 2007 the "Kundalini Yoga-Doula School" (KYDS) Teacher Training to accompany and Serve mothers through the sacred journey of giving birth. Based in the southern Alps of France, I travel to teach near and far, in English and French.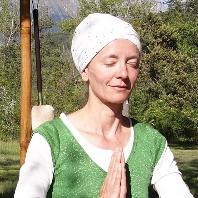 Sarabjoti Kaur (Claire Hallereau)
Baratier, Provence-Alpes-Côte d'Azur, France
Level One Associate
Sarabjoti Kaur (originally named Sarabjot Kaur) became a certified Kundalini Yoga instructor under the guidance of Sat Jivan Kaur and Singh in New York in 2005. There, she taught in several studios, including Kundalini Yoga East and Golden Bridge New York, as well as homeless shelters, and half-way houses (with Yoga for Youth). She moved back to France in 2009. First based in Marseille, she trained as a Yoga Doula and became a Conscious Pregnancy teacher. She also trained in Gong healing. In 2013, she moved to the French Southern Alps and founded the Prana Yoga Center. She is deeply grateful to be Shiv Charan Singh's mentee, and is currently following his training in Portugal to become a Karam Kriya Consultant. Her motto : bring yoga to all. Sat Nam.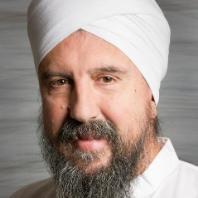 Siri Kar Singh
Marseille, Provence-Alpes-Côte d'Azur, France
Level One Professional
In 1999 a mystical experience made me realize the reality, and brought a radical change in my life. I started to study Sanatana Dharma with meditation, bhajan and seva, with many journeys to India. In 2006 I discovered Kundalini Yoga and started a teacher training. In the same year. I began to teach. I am Karam Kriya consultant/teacher since 2009, KY trainer level 1 since 2010 (actually professional). In September 2018 I have opened with my beloved, a KY center in Marseille - Santh Janaa Center. Here we teach weekly class, Gong relaxation, Teacher Training Level 1, and many others activities linked to Yogi Bhajan's teachings.