Trainers
9

Daya Kaur Khalsa
Toronto, ON, Canada
Level One Associate
Daya Kaur has been practicing Kundalini Yoga since 1996, teaching, and living a yogic lifestyle since 2002. A KRI certified Associate Teacher Trainer, Daya has additional training in Healthy Breast Program, KY for Addiction Recovery, Radiant Child, and Holistic Nutrition. She weaves the physical aspect and philosophy of yoga with a daily spiritual discipline, aware that these sacred teachings are still relevant today. Daya Kaur thrives on sharing this knowledge and guiding others on their personal path with classes, workshops and retreats.
Devinder Kaur
Ottawa, ON, Canada
Level One Lead · Level Two Lead · 21 Stages of Meditation Lead
Devinder's approach to teaching is to use her knowledge, experience, and positive attitude in a safe and fun style to help people reach their individual goals and to empower themselves through Yoga. Devinder is a 500 Hour Yoga Alliance Registered Yoga Teacher in the Hatha and Kundalini Yoga traditions. She is a Level 1 Lead Kundalini Yoga Teacher Trainer and a Hatha Yoga Teacher Trainer. In 2003, Devinder created PranaShanti as a web-based resource and free eNewsletter to share the benefits of Yoga. In 2008, this concept grew into the PranaShanti Yoga Centre. Devinder also writes yoga inspired and health related articles for local and national magazines and websites. She is a much requested presenter on television programs, at local and national Yoga and Women's conferences and traveling guest trainer for Hatha and Kundalini Yoga Teacher Training programs.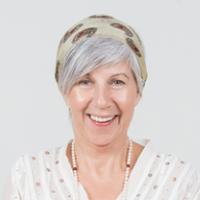 Dharm Kaur (Elizabeth Bielski)
Toronto, ON, Canada
Level One Associate
Practicing Kundalini yoga since 1991, I was fortunate to take the Master's Touch teachers training in Espanola in 1997. Meeting Yogi Bhajan in person and being in his presence transformed me and completely changed trajectory of my life. I've been teaching Kundalini yoga since 2001, when I obtained my Level 1 certification. My goal has always been to deliver these sacred teachings to those less fortunate; for many years I taught by donation classes in one of Toronto's poorer neighbourhood. In 2010 I began volunteering for The Jean Tweed Centre, the oldest Canadian centre for women coming out of addictions; I also served volunteering for the Covenant House, the largest shelter for homeless youth. Seeing the impact Kundalini yoga has on them always warms and opens my heart. I am now Level 2 certified specializing in the Beyond Addiction program founded by my mentor Sat Dharam Kaur.

Meherbani Kaur Desrochers Khalsa
Ottawa, ON, Canada
Level One Professional
I teach in Ottawa Canada and its surrounding Eastern Ontario areas. In small Eastern Ontario communities of Rockland and Cumberland, I teach and organize, in French, classes both regular and specialized, prenatal, workshops, early morning sadhana, gong meditations, Breathwalk, francophone women's camp. I also provide Akara numerology and nutrition individual and group consultations and conference-laboratories. My website is www.meherbaniyoga.com I have trained with Dr. Shanti Shanti Kaur of the Guru Ram Das Center for Medicine and Humanology Bringing Kundalini Yoga into the Healthcare Field and trained with Dr Sat Dharam Kaur specialization in breast cancer prevention, and addiction recovery. As an Professional trainer, I am organized, pragmatic, accessible, generous, and able to empathize with great respect and an engaging sense of humor. Always ready to serve!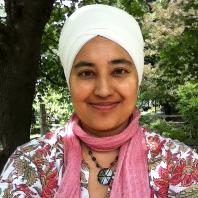 Navjit Kaur (Navjit Kaur Sidhu)
Ottawa, ON, Canada
Level One Professional
Navjit Kaur is the founder and director of the award-winning Yoga & Tea Studio she opened in 2008. Born in India, but having lived her whole life in Canada, her study and practice of yoga over 15 years has allowed her to embrace the wisdom that both the East and West offer to the practice. As a mom, wife, professional Engineer, and entrepreneur, Navjit Kaur enjoys sharing ancient yoga philosophy and techniques in her classes and relating them to modern day issues such as stress, health and relationships. Navjit Kaur has been teaching since 2005, and her approach is to make classes accessible for everyone, and to provide an opportunity for each client to heal, excel and be challenged in their own way. Navjit Kaur has taught over 4000 hours and teaches a variety of styles such as: • Kundalini, Hatha, Restorative, Yin • Pre/Post Natal & Children's Yoga • Meditation, Gong • Nia, Laughter Yoga, Breathwalk Navjit Kaur is an Intern in the Aquarian Teacher Academy and is Vice-President of the Ottawa White Tantric Yoga Association.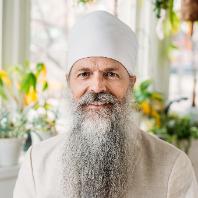 Nirmal Singh
Brantford, ON, Canada
Level One Lead · Level Two Lead · 21 Stages of Meditation Lead
I am a Lead Kundalini Yoga Teacher Trainer and have taught Kundalini Yoga since 1999. I created The Wellness Path, which offers Kundalini programs and events in the Toronto and surrounding communities including: Level 1 and Level 2 training programs, sacred chant concerts for Snatam and many other 3HO artists, and various workshops and trainings held by guest teachers. I'm willing (and excited) to help develop and facilitate Level 1 and Level 2 training programs wherever there is a need. I also mentor with Sat Dharam Kaur in her Beyond Addiction: The Yogic Path to Recovery training program. I've co-facilitated this program locally, regionally and internationally, and also teach Beyond Addiction classes and workshops in Toronto. I'm passionate about this work which deals with unwanted habitual patterns, addiction and trauma, and I certified as a Life Coach and Compassionate Inquiry practitioner to further assist clients in their process of recovery.
Ongoing and Upcoming Programs
Level Two Conscious Communication
 — 
Toronto, ON, Canada, Jul 11, 2022 to Oct 14, 2022
Level One Teacher Training
 — 
Toronto, ON, Canada, Oct 17, 2022 to Apr 30, 2023

Parmatma Kaur Leviton
Perth, ON, Canada
Level One Professional
I currently work as a Shiatsu Therapist, artist and yoga teacher. I have been a Kundalini yoga teacher for over twenty-five years and a Teacher Trainer since 1996, and have helped facilitate eight Level One Teacher Training programs in Ottawa and Montreal. I teach locally at the Yoga Connection in Perth and in Brooke Valley. I have presented workshops recently called "Dynamic Wisdom Years " and "Yoga and Art". I created a series of workshops which has a theme of death and dying and three workshops on kundalini Yoga and Healthy Brain Function. I now live in the country where we have begun holding yoga retreat weekends. In the spring, fall and winter I facilitate monthly get-togethers with yoga, saunas and sing-alongs and also a monthly Sadhana. To view my art , see web.ncf.ca/parmatma email : parmatma@ncf.ca
Sean Christopher D'Amico (Chiranjeev Singh)
Ottawa, ON, Canada
Level One Associate
Currently writing a book on decoding mystical texts.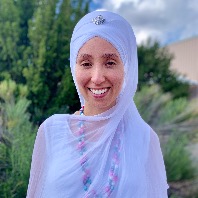 SS Rupinder Kaur Khalsa
Ottawa, ON, Canada
Level One Professional
SS Rupinder Kaur Khalsa is a Kundalini Yoga Teacher certified by KRI, with special focus on Yoga for Women and Mental Health. She currently works at SDI and owns a Digital Marketing agency.