Trainers
3
HarDarshan Kaur Khalsa
Chapel Hill, NC, USA
Level One Lead
HarDarshan has been a student of Kundalini Yoga and Meditation since 1983, and a teacher since 1985. She studied at the feet of Yogi Bhajan for all of those years until his passing. HarDarshan is an ordained Sikh minister, and has done extensive service as a hospital chaplain, focusing on oncology and end of life. At present, she is a Licensed Professional Counselor in the state of North Carolina, and enjoys sharing the technology of Kundalini Yoga with her therapy clients. A Lead Level One trainer, HarDarshan offers yearly trainings at her home/center, Mata Shakti Ashram. Level Two trainings are also held here and HarDarshan enjoys traveling to other centers to offer workshops and teacher trainings.

Keval Kaur Khalsa
Durham, NC, USA
Level One Lead
Keval Kaur Khalsa, M.A., is Professor Emerita of Dance & Theater Studies at Duke University, a Kundalini Yoga Lead Teacher Trainer, and the North Carolina Regional Coordinator for Y.O.G.A. for Youth. A faculty member in the Duke University Dance Program for 32 years, Keval Kaur directed the Dance Program for seven years, and taught courses in dance technique, repertory, composition and pedagogy; Kundalini Yoga and Kundalini Yoga & Sikh Dharma; and performance for social change. For seven years, she conducted a yoga research study supported by Duke's Bass Connections Initiative. She is the co-founder of the Y.O.G.A. for Youth Satellite in North Carolina. Keval Kaur has been teaching Kundalini Yoga & Meditation for over two decades in locations in North America, South America, and Africa. She has trained Kundalini Yoga teachers in North Carolina, Tennessee, Louisiana, California, Michigan, and Accra (Ghana). She owns Kundalini Yoga Durham, a donation-based community yoga space in Durham, NC, and is dedicated to making Kundalini Yoga available to underserved populations.
Ongoing and Upcoming Programs
Level One Teacher Training
 — 
1215 Carroll St, Durham, NC 27707, USA, May 13, 2022 to Feb 5, 2023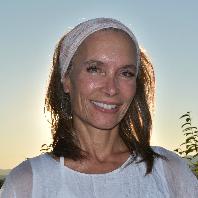 Ong Kar Kaur (Sierra Hollister)
Asheville, NC, USA
Level One Associate
Sierra began her true yoga practice when she first practiced with Sarah Powers in 1990 or so. In an effort to find a teacher and an experience like what Sarah offered, Sierra began searching studios and classes everywhere. In 1992, she stumbled into Ahimsa Ashram in Washington, DC - finding not only the practice of her heart, Kundalini Yoga, but also the teacher of her heart, Yogi Bhajan. In 1994, Yogi Bhajan asked Sierra to bring Kundalini to Asheville, NC. In 1995, she did It and it has been a beautiful part of my life journey ever since. Along the way, Sierra became a mother, to three extraordinary souls who are also her teachers and helped her husband start Sundance Power Systems - a renewable energy design company in the mountains of Western NC. Sierra is also the founder of Light a Path, a nonprofit that is dedicated to bringing yoga, meditation and other wellness tools to the Incarcerated, Youth at Risk, People in Recovery, the Unhoused and low-income Communities. While Sierra considers herself a "Yoga Universalist" (loving all the paths of yoga and holding multiple certifications, Kundalini Yoga is both her greatest practice as well as her daily practice, always.