Trainers
9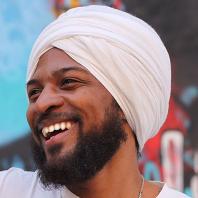 Amanbir Singh (Joseph A Young)
New York, USA
Level One Professional · Level Two Professional
Amanbir is a licensed acupuncturist based in New York City and offers a dynamic and applicable approach to the ancient lineage of Kundalni Yoga. In each class Amanbir is known for bringing his warmth, sense of humor, and extensive knowledge of the healing field. Amanbir currently teaches his in-depth understanding of western physiology/eastern anatomy in various yoga and therapy trainings Worldwide. He holds a Master of Science in Traditional Oriental Medicine and a Bachelor of Science in Engineering. He is currently an Associate Level Trainer.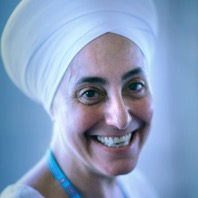 Angad Kaur Khalsa
NY, USA
Level One Professional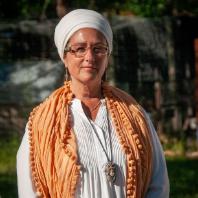 Dev Atma Kaur (Theresa Banks)
Centerport, NY, USA
Level One Associate
Theresa Banks began her yoga practice in 2003 on Long Island, New York. Her travels have brought her to study with a variety of Yoga Teachers. With a love for the healing arts, Theresa was guided to become an Integrated Energy Therapy Master Instructor as well as being certified in Reiki I and II. This combination has rounded and deepened her learning experience. Theresa is a 500 hour graduate of the Yoga Teacher Training Institute in Queens, NY, a certified YogaKids Teacher and holds an International KRI certification in Kundalini Yoga as taught by Yogi Bhajan. Theresa's devotion for yoga expands with every moment. Her yoga practice and teaching benefit from her love of music, creative spirit and connection to Mother Earth. She is blessed to be a vehicle for the healing energy and the teachings. She fills her classes with love, light and commitment. She is honored to share these amazing ancient teachings with the community and to guide people to reach their fullest potential and inner light. ~ Theresa Banks, IKYTA, RYT500, RCYT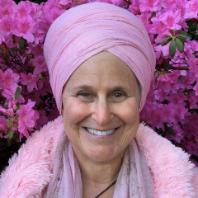 Hari K Khalsa
Peekskill, NY, USA
Level One Lead · Level Two Lead · 21 Stages of Meditation Lead
Hari is a yogini, teacher and author, who shares the powerful and healing teachings of Kundalini Yoga with students of all levels around the world. Hari leads classes, workshops, and teacher training programs and is known for building communities of spirit. Hari's two books, "A Woman's Book of Yoga – Embracing Our Natural Life Cycles" (Penguin 2002) and "A Woman's Book of Meditation – Discovering the Power of a Peaceful Mind" (Penguin 2006) help women worldwide. Caring, inspiring, and down-to-earth, Hari is based in New York City and married to jazz musician Dave Frank, Hari and Dave bring yoga and music to a city that never sleeps, inspiring the world with their twin passions. Hari and Dave founded Hari NYC - Kundalini Yoga, Meditation and Jazz.
Ongoing and Upcoming Programs
Level Two Lifecycles and Lifestyles
 — 
Peekskill, NY, USA, Jul 16, 2022 to Dec 13, 2022

Sat Jagat Singh Khalsa
New York, USA
Level One Associate
I teach at Kundalini Yoga in Park Slope, the yoga center my wife and I have in our home in Brooklyn, NY. We serve our students with classes, events and gatherings and Gurdwara to build community and spirit. I work on inspiring my students to do Sadhana and serve. I like to feed people. I am in charge of the kitchens at Winter and Summer Solstice. For a living, I renovate homes to make them beautiful and functional. I am learning to play the piano. e-mail: sjsgrd@juno.com phone: 917-535-2714

Sat Jivan Kaur Khalsa
NY, USA
Level One Lead · Level Two Lead · 21 Stages of Meditation Lead
Sat Jivan Kaur has been a Teacher & Teacher Trainer for 40 years. Known for her service, wisdom, humor and encyclopedic knowledge of Yogi Bhajan's teachings. She specializes in yogic solutions to infertility, Conscious Pregnancy and Child Raising, Women teachings and Humanology. She is Founder and Director of Kundalini Yoga East, www.kundaliniyogaeast.com, the premiere Kundalini Yoga center in the heart of NYC. Sat Jivan Kaur loves to cook and she is an expert in healing with food. She cooked frequently for and with Yogi Bhajan. She designed the kitchen at Summer Solstice and had the stoves built in NY and shipped to New Mexico. Sat Jivan Kaur is Level 1 Certified in Sat Nam Rasayan. She has 2 grown children and 3 grandchildren who live the 3HO lifestyle and practice Kundalini Yoga and Meditation. She lives with her husband of 40 years, Sat Jivan Singh, in NYC.

Sat Jivan Singh Khalsa
NY, USA
Level One Lead · Level Two Lead · 21 Stages of Meditation Lead
Sat Jivan Singh is a charismatic teacher of dignity and grace. He blends over 47 years of yogic teaching and lifestyle with over 43 years in the practice of law to make Kundalini Yoga relevant to his students as well as fun, invigorating, revitalizing and inspiring. In 1971 when Yogi Bhajan needed a teacher with the strength, consciousness, commitment and professional credentials to send to New York City he looked no further than Sat Jivan Singh. In addition to studying directly with Yogi Bhajan, Sat Jivan Singh served him as a trusted personal advisor and confidant over the years. Sat Jivan Singh's reputation as an impeccable and uncompromising teacher of Kundalini Yoga resulted in his appointment to the Board of Directors of the International Kundalini Yoga Teachers Association (IKYTA) and the Kundalini Research Institute (KRI).

Siri Sat Kaur
NY, USA
Level One Lead · Level Two Lead · 21 Stages of Meditation Lead
Siri Sat is a New York-based teacher who embodies an elegant and precise approach to the teachings of Kundalini Yoga. She has an international profile and has extensive experience teaching in a wide variety of arenas. She is known for teaching with clarity and impact as well as warmth and a sense of humor. Siri Sat is the founder of Kundalini Yatras a retreat based company devoted to creating and offering meditative journeys with spiritual intent in sacred places. http://www.kundaliniyatras.com/home/ Siri Sat is a Lead Teacher Trainer with a specialty in Posture and Alignment, informed and enhanced by her work as a professional dancer and choreographer, and her Hatha practice. She is a coordinator of the Kundalini Medicine Yoga Therapy Training worldwide and a Kundalini Yoga therapist well grounded in energetic healing. She regularly teaches at Golden Bridge Yoga NYC (http://ny.goldenbridgeyoga.com/).
Ongoing and Upcoming Programs
Level Two Conscious Communication
 — 
Paris, France, Apr 1, 2022 to Jul 5, 2022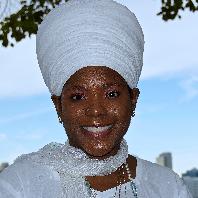 Vedya Amrita Kaur
NY, USA
Level One Professional
Vedya Amrita Kaur is a KRI Certified Kundalini Yoga Teacher and Aquarian Trainer Academy Member. She has taught for 15 years in various venues: yoga centers, gyms, social activist seminars, and corporate retreats across New York City and Atlanta, Georgia. Vedya Amrita loves the opportunity to share the technology of Kundalini Yoga provided by seemingly unlikely pairings, such as partnering with Buddhist Monks, Baptist Ministries and more illustrating a wonderful blending of teachings. Vedya Amrita is the owner of Glowing House, Inc. a wellness experience specializing in Colon Hydrotherapy; Ayurvedic Counseling, and the healing benefits of Kundalini Yoga and Meditation. Her enthusiasm, neutrality, open heart, and adherence to the teachings of Yogi Bhajan holds a delightfully dynamic space of empowerment. She currently resides in New York City.