Trainers
6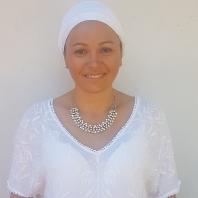 Anter Gian Kaur (Mirjana Matic)
Hazelbrook, NSW, Australia
Level One Professional
English, Croatian, Serbian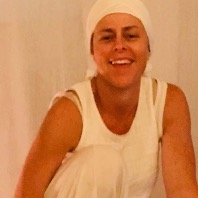 Devpreet Kaur (Denie Kim Pentecost)
Davistown, NSW, Australia
Level One Professional
Devpreet discovered Kundalini Yoga on a trip to Canada way back in 2006. She'd never done a yoga class before but was immediately hooked by its transformational powers. Arriving back in Sydney she tracked it down and thus began her journey to become a teacher and share her passion of Kundalini Yoga with the community. She believes deeply in the healing qualities of Kundalini Yoga and how accessible it can be for all. She created the first not for profit, Kundalini Yoga Collective, which ran for seven years. She's the director of Kundalini Yoga Festival Australia, and is a practicing Gestalt therapist. Devpreet spent five years organising the Ajai Alai Asia trainings in Australia, and finished her level 2 teacher and an Associate Trainer in the Academy with Sat Sarbat. She's in the process of completing six month training on tantric numerology, is a qualified Sunchild Yoga teacher, completed all journeys of 21stages and runs a small business called the Collective Healing Centre, which creates healing spaces for all paths to self discovery and awareness.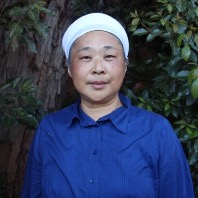 Guru Devi Kaur
Kogarah, NSW, Australia
Level One Associate
Guru Devi's love of young people's education led her to attend RCYT in 2003, where she discovered Kundalini Yoga. This was the first step in her transformation to becoming a teacher of Kundalini Yoga. Since that time, Guru Devi continues to learn and teach classes in various locations with particular emphasis on teaching in Womens Shelters. Guru Devi also practices Sat Nam Rasayan. Through her passion and practice of Sat Nam Rasayan, combined with Biomagnetism Therapy, Food for Healing and Kundalini Yoga, Guru Devi hopes to see people equipped to live a happy, healthy life.

Mahanraj Kaur Imbrogno
Ocean Shores, NSW, Australia
Level One Professional · 21 Stages of Meditation Professional
Mahanraj is passionate about kundalini yoga, she teaches Kundalini yoga classes in the Shire of Byron Bay in Ocean Shores which is in Northern NSW in a beautiful studio with sea views. She supplies comfortable woolen yoga mats to enjoy the class on. After class enjoy a yogi tea and a raw chocolate. Mahanraj is a Professional Trainer with KRI she is also the Australian representative for the International College of Kundalini Yoga Australia. The College organises Level 1 and Level 2 trainings in Ocean Shores in the Shire of Byron Bay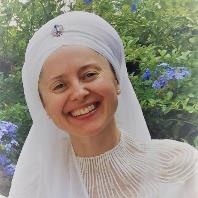 Manshant Kaur Khalsa (Marilyn Wilson)
Sydney, NSW, Australia
Level One Professional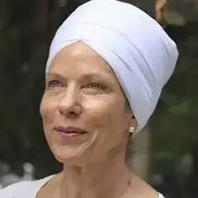 Suraj Kaur Khalsa
Coorabell, NSW, Australia
Level One Lead · Level Two Lead · 21 Stages of Meditation Lead
Suraj Khalsa has been practicing meditation and healing for over 40 years. She is a KRI certified Kundalini Yoga Lead Teacher & Trainer. She teaches, facilitates and mentors students and teachers in many countries. She serves as President and Co Founder of Ramadasa, center for the study of KY and Meditation in China and Asia Pacific