Trainers
3
Amrit Singh Khalsa, PhD (Amrit Singh Khalsa, Phd)
Plaistow, NH, USA
Level One Lead · Level Two Lead · 21 Stages of Meditation Lead
I live in Santa Monica, CA, USA. I teach weekly classes and am a trainer at Yoga West and Seventh Chakra Yoga. My full time job is being the CFO/COO of a small natural food company called Beanfields. I can be reached at amritphd@gmail.com.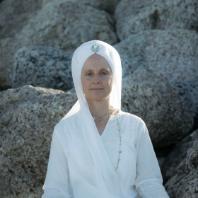 Snatam K Khalsa
Peterborough, NH, USA
Level One Associate
Snatam Kaur is an American singer, peace activist and author raised in the Sikh and Kundalini Yoga tradition. She has an amazing ability to transform traditional Sikh chants of India into a contemporary sound that appeals to the modern ear and awakens an ancient yearning in the soul. For over twenty years, she studied with and grew up in the presence of her spiritual teacher, Yogi Bhajan, while he was in his physical form, learning the essence of Naad Yoga, a form of yoga focusing on sacred sound. At the core of this practice is an essential experience of peace and healing which has helped her music to be accessible to people of all walks of life. She has taught and shared Naad Yoga and Kundalini Yoga and meditation through her recorded CDs, concerts, and workshops for the past sixteen years as a part of her commitment to give people tools for a daily experience of inner peace. Her latest CD, Beloved is a sound medicine tool kit, each track has a specific healing effect. Snatam's book Original Light; the Morning Practice of Kundalini Yoga is a compassionate and supportive guide to creating a personal daily spiritual practice.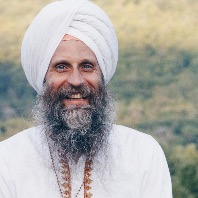 Sopurkh Singh Khalsa
Wilton, NH, USA
Level One Professional
"Kundalini Yoga has been so transformational and heart-opening for me. It has given me a lot of peace, a sense of myself and a confidence within myself. My wish is to share these benefits with all."  Sopurkh began studying Kundalini Yoga & Meditation in 2000 with his Teacher Yogi Bhajan. He now teaches retreats, workshops, and classes all over the world with his wife Snatam Kaur, under the guidance of his Mentor Gurmukh.