Trainers
5

Patricia Sugrue - DukhNiwaran Kaur Khalsa
Chicago, IL, USA
Level One Professional
DukhNiwaran Kaur Khalsa is the co-founder of Urban Yoga Chicago, a collaborative, community based Kundalini Yoga spiritual center in Chicago. Our mission to create and empower Kundalini Yoga teachers to live their highest excellence. DukhNiwaran has been a professional trainer since 2008 and has trained all over North America including Kansas City, Oklahoma, North Carolina, Chicago and Vancouver. She has specialized in western and eastern anatomy and passionately teaches the skills and capacities of a powerful Kundalini Yoga teacher. Her delivery merges depth and devotion with humor and a joy for sharing the teachings. She is dedicated to creating engaged communities in and outside Chicago and welcomes the opportunity to travel and teach. www.urbanyogachicago.org DukhNiwaranK@gmail.com 773-989-7562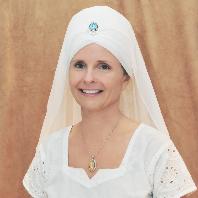 Puranpreet Kaur (Michelle Fiore)
Wheeling, IL, USA
Level One Professional
Puranpreet Kaur has fully committed her professional life to offering the teachings of Kundalini Yoga. She has taught 6 Kundalini Yoga classes per week since 2013, which includes weekly Aquarian Sadhana. Puranpreet has a Masters Degree in music performance and, since certifying as a Level One Kundalini Yoga teacher, has embraced many opportunities to study with master mantra teachers. She now manifests her musical gifts through sacred music composition as a member of the band "Preet", which has played its Aquarian Sadhana set at both Summer and Winter Solstice and at Khalsa Ladies Camp in Vancouver. Preet is in the process of developing its second CD. She has found deep connection with the practices of Sikism, and has embraced this path more and more as she moves forward. Seva also has become an integrated part of her life. Currently, her development through the Academy is a major focus. She has embraced opportunities as a member of the training team at Spirit Rising Foundation in Chicago, and also for continued growth outside this direct training environment.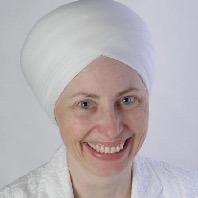 Shabad Kaur Khalsa
Chicago, IL, USA
Level One Lead · Level Two Lead · 21 Stages of Meditation Lead
Shabad Kaur Khalsa, LCPC, LMFT, E-RYT 500, C-IAYT, Cofounder of Spirit Rising Yoga, shares over 30 years of yogic lifestyle. Her deeply insightful transmission of yogic wisdom for women and Humanology (yogic science of relationships) is due to her having personally served Yogi Bhajan and transcribing and illustrating many of his teachings. As a psychotherapist, she specializes in offering alternative methods of treatment for anxiety and depression through integrating the teachings of Kundalini yoga and meditation. Shabad Kaur also loves teaching Kundalini prenatal yoga and assisting women in crossing the threshold into motherhood.
Shakta Kaur (Susan P Kezios)
Chicago, IL, USA
Level One Lead · Level Two Lead · 21 Stages of Meditation Lead
Shakta Kaur owns Kundalini Yoga in the Loop (KYL), in Chicago, Illinois, USA (www.shaktakaur.com; 312-922-4699). She is a Level 1 and Level 2 Lead trainer and a graduate of Level 3. Shakta teaches Kundalini Yoga and Meditation, Breathwalk® and Levels 1 and 2 Teacher Training courses both in the USA and internationally. From 2004-2008 she served on the Board of Directors of the USA's Yoga Alliance (YA) as both Secretary and Chair of the Board. She also served as YA's Interim CEO for eight months. Shakta has created a weekend 'Teacher Tune-Up Refresher Courses' for Kundalini Yoga Teachers. Her two DVDs--'The Lunar Woman' and 'The Invincible Woman'--remind us to forever embrace the beauty and power of women in the world. In 1987 Shakta founded Women in Franchising, Inc. (WIF) and in 1993, the American Franchisee Association (AFA), a 501(c)6 non-profit organization.

Shiva Singh Khalsa
Chicago, IL, USA
Level One Lead · Level Two Lead · 21 Stages of Meditation Lead
Level 1 and 2 Lead Teacher Trainer, CEO of the Spirit Rising Foundation. Practicing and teaching Kundalini Yoga for 42 years with the guidance of his teacher Yogi Bhajan, who said of Shiva Singh, "You have always been an inspiration to me." A Jupiter teacher, he is jovial, expansive and inspirational, and draws on decades of spiritual practice, devotion and service. Specialties: Meditation, Sadhana, Sikh Dharma, Kundalini Yoga and the Gong.
Ongoing and Upcoming Programs
Level One Teacher Training
 — 
1904 W Addison St, Chicago, IL 60613, USA, Oct 17, 2020 to Jun 5, 2021
Level Two Mind and Meditation
 — 
1904 W Addison St, Chicago, IL 60613, USA, Mar 13, 2021 to Jul 17, 2021