Trainers
5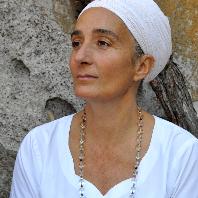 Avtar Kaur
Groß-Umstadt, HE, Germany
Level One Professional
Avtar Kaur, born in France, lives with her family near Frankfort, Germany. Formely a journalist, Kundalini Yoga and Karam Kriya simultaniously crossed her path when meeting Yogi Bhajan and Shiv Charan Singh in 1998. Certified KRI Level 1 and 2 and an Associate in the Aquarian Teacher Academy and Karam Kriya trainer and Consultant. She teaches Kundalini Yoga in trainings and workshops in different European countries as well as in the USA ( Summer Solstice and 3HO International Woman's Camp, NM). Organiser of the first International Karam Kriya Women's Camps, co-founder of the program Divine Woman-Divine Mother- based on the teachings of Karam Kriya and Kundalini Yoga. (www.divinewoman.org and www.avtarkaur.com). She co-owns with her husband the company Sat Nam Europe while happily raising two Kundalini children (14 and 17)!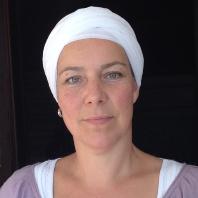 Christina Pohls - Sat Sandesh Kaur
Kassel, HE, Germany
Level One Associate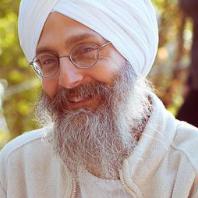 Sangeet Singh Gill
Butzbach, HE, Germany
Level One Lead · Level Two Lead
Kundalini Yoga since 1995, Professional Teacher Trainer since 2008, currently in several Teacher-Trainings in Germany. My Mentor is Shiv Charan Singh. Besides Kundalini Yoga I teach also Sat Nam Rasayan. Main Topic is the Self Sensory System an the third ear.
Ongoing and Upcoming Programs
Level One Teacher Training
 — 
Erfurt, Germany, Jun 11, 2022 to Mar 10, 2023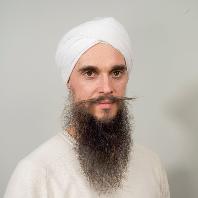 Satjeet Singh (Florian Stamm)
Frankfurt am Main, HE, Germany
Level One Associate
Born 79` in Germany. Father, Husband, Socialworker, Rockclimber. A Soul on its journey. Teaching in the Divine Human School with Gurumarka Singh Khalsa as Mentor and in the Karam Kriya School under the guidance of Shiv Charan Singh Khalsa.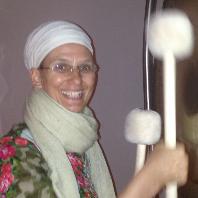 Siri Gopal Kaur (Janka Gbiorczyk)
Frankfurt am Main, HE, Germany
Level One Associate
Siri Gopal Kaur from Frankfurt. She is a qualified Romanist and Educational Scientist, Lecturer and has been working since 2002 as a Kundalini Yoga Teacher. In daily classes, she is a full time instructor of Kundalini Yoga for all ages, providing healing services and setting up her yoga school Sunchildren Yoga to inspire adolescents around the world. As an instructor for Yoga Teachers for Kids & Adolescents and Kundalini Yoga Level 1, she works with the Shuniya School for Kundalini Yoga. In the Sangat, Siri Gopal is involved with the organization of the White Tantra Yoga Course in Frankfurt. In addition to teaching, she experiences her destiny as a Sat Nam Rasayan & Gong healer. Her teachers Atma Singh & Atma Kaur, Vani Levi, gong player from Argentina, Don Conreaux, globally recognized GrandMaster of the Gongs and Jens Zygar inspire her again and again.
German, English, Spanish, Italian