Trainers
5
Chris Maanas
Miami Beach, FL, USA
Level One Associate
Deva K Khalsa
Pompano Beach, FL, USA
Level One Lead · Level Two Lead · 21 Stages of Meditation Lead
Deva Kaur Khalsa met Yogi Bhajan in 1972, and found Kundalini Yoga gave her such an immediate and complete sense of inner stillness that she started her life long journey of studying with Yogi Bhajan and teaching this ancient, sacred science. Deva began training teachers with the KRI certified Aquarian Teacher Program in 1996, and is currently a KRI Mentoring Lead Trainer. Yogi Bhajan's teachings for women are one of her great passions, as they delineate a practical and real way to create peace on this planet. Deva Kaur participates as a member of the KRI Teacher Training Executive Council, as well as the KRI Board of Directors. She is co-owner and founder of Yoga Source in Coral Springs and in Davie, Florida and may be reached at www.MyYogaSource.com
Ongoing and Upcoming Programs
Level One Teacher Training
 — 
Coral Springs, FL, USA, Jan 7, 2023 to Jun 25, 2023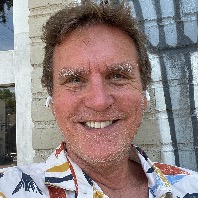 Sujjan Saroop Singh (Stephen A Haering)
Venice, FL, USA
Level One Professional
Sunder Kaur Luber (Jamie Claire Luber)
Dunedin, FL, USA
Level One Lead · Level Two Lead
Sunder Kaur's introduction to a yogic life began in the late 90's when she started a regular meditation practice. A video introduced her to the teachings of Yogi Bhajan and she has pursued her passion for them ever since. With her degree in Pharmacy, Sunder is able to incorporate a scientific understanding of the body into her practice and teaching. Sunder is a Level 2 KRI-Certified Practitioner and a Lead Trainer in the Aquarian Training Academy E-RYT-500. She is a founder of Yoga Village, and is creating her vision for a yoga studio that is also a community center where spirit can grow. Sunder lives in Pinellas County.
Ongoing and Upcoming Programs
Level One Teacher Training
 — 
Buena Vista, Miami, FL 33137, USA, Jan 13, 2023 to Jun 25, 2023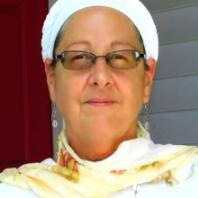 Updesh Kaur Dutton (Gail Dutton)
Clearwater, FL, USA
Level One Lead
As a member of the International Kundalini Yoga Teachers Association I have been teaching Kundalini Yoga since 2001 at local yoga studios in the Clearwater, Florida area. I am currently teaching at Yoga Villiage; please see schedule on website: ayogavillage.com I have worked with KRI to support the delivery of the Level One Teacher Training through the Reach Out Teach Out format. I served on the Professional Development Committee of the Aquarian Trainer Academy where I share me years of corporate management and training experience to support the ongoing development of the Academy. I am a graduate of Eckerd College with a degree in Business Management.