Trainers
10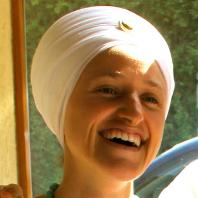 Dev Amrit Kaur Khalsa
CDMX, Mexico
Level One Professional
Dev Amrit Kaur has been practicing Kundalini Yoga since her early 20s when she was studying in London. She fell in love with the practice and with the changes it created in her life, so she decided to become a Kundalini Yoga Teacher following the KRI training. After a few years she went back to Mexico City and established Rama School of Yoga, with her husband Gurujodha Singh. And together they have been training teachers for more that 11 years. She also specialized in Pregnancy and Postnatal Yoga, and is a certified Conscious Pregnancy Teacher Trainer. She currently takes care of her son, her home and travels to teach around Mexico and South America. Also she is very interested and immerses herself in research, application and teaching of the Women's Teachings by Yogi Bhajan.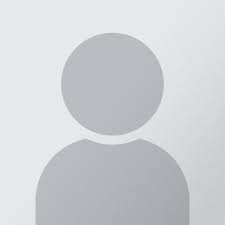 Guru Devi Kaur (Veronica Lorena Gaxiola Cortes)
CDMX, Mexico
Level One Associate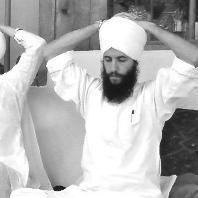 Gurujodha Singh Khalsa
CDMX, Mexico
Level One Lead · Level Two Lead · 21 Stages of Meditation Lead
We run Level 1, 2 and Conscious Pregnancy Teacher Trainings in Mexico and in South America.
English, Spanish, French, Italian
Ongoing and Upcoming Programs
Level One Teacher Training
 — 
Julio Zaldumbide, Quito 170109, Ecuador, Jun 18, 2019 to Jan 18, 2020
Level One Teacher Training
 — 
Calle Aguamarina, Guadalajara, Jal., Mexico, Aug 30, 2019 to Jul 5, 2020
Level One Teacher Training
 — 
San Cristobal de las Casas, Chis., Mexico, Sep 27, 2019 to Jul 5, 2020
Level Two Lifecycles and Lifestyles
 — 
Hipódromo Condesa, 06170 Mexico City, CDMX, Mexico, Oct 18, 2019 to Jan 25, 2020

Jai Hari Kaur Khalsa
CDMX, Mexico
Level One Professional
This year I taught the first level mainly with my lead trainer Pritam Pal Singh along with the other 5 trainers on the team. I was invited by Ravi Kaur to go Oaxaca and by Arjan Kaur to teach in Sikh Center. We just started a new Training with 45 people with a high level of knowledge of KY. I also teach workshops for pregnant women, numerology, nutrition, aryuvedic cooking, and women's circles . I am invited to teach in Santiago, Chile this next Yoga Festiva . I will also teach with Gurudev Singh, Austin in Cuenca, Ecuador. I will go tomorrow to Cuernavaca to teach a 1st Level, and the next weekend Tarn Taran Kaur invited me to teach in Monterrey, Nuevo Leon in the north of Mexico. I teach in Spanish and English and I love to teach.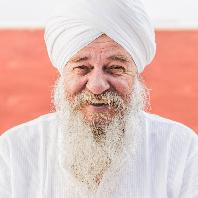 Jai Hari S Khalsa (Francois D. Valuet)
CDMX, Mexico
Level One Associate
Ex Teacher of Philosophy at the University (Mexico, 1975-77). Ex Assistant to Theater & Movie Director (1975-78).Teaching Kundalini Yoga since 1980.Ex Entrepreneur in the Little and Medium Natural Food Business (1978-1992). Ex High Executive in the Telecom/IT Corporations (1992-2002). Twice President of the Mexican Kundalini Yoga Association (1990-92/1999-2003). President of Centro de Estudios Avanzados, AC (2004-2009) heading Shunia Yoga Center (Mexico City). Now Healer, Coach, Concerts producer and Chairman of the Fundación yogasmostodos, AC (2009-?/ Non Profit) which dedicates itself to the expansion of the SSS's teachings, specially to people who have little financial resources.
Prabhu Atma Kaur Valuet
CDMX, Mexico
Level One Associate
I'm part of a school named RAMA, that organizes Teacher Training programs in Mexico. I teach mostly in Mexico City, but we have different programs around the country. You can see more at http://escuelakundaliniyoga.com/ At the moment I'm specializing in postures, although I love many other topics we have in the Training . I studied professionally Architecture, and have a firm called Conscious Architecture www.arquitecturaconsciente.com My contact information is:| Address: Citlalteptl #8. Depot. 102. Col. Condesa. Mexico City Telephone: 525530069383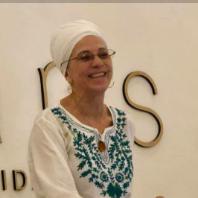 Raj Bir Kaur (Maria del Carmen Moreno Lopez)
CDMX, Mexico
Level One Professional
Maestra de Kundalini Yoga en México. Imparto workshops para el manejo del estrés y el equilibrio de la salud física, emocional, mental y espiritual. Diseño cursos especiales para empresas, instituciones públicas, escuelas y universidades

Sat Kirn Kaur Khalsa (Maria Laura Leticia Cortés)
CDMX, Mexico
Level One Professional
KRI Certified Level 1 instructor and Level 2 practitioner. Professional Trainer in the Trainer Academy. Practiced Kundalini Yoga since 1985 Has taught Kundalini Yoga for 28 years everyday. Has been teaching in the Yoga Center: "Akal Purkh" for 28 years Teaches all themes of Level 1. Part of Mexico Ladies camp staff (1992 - 2000)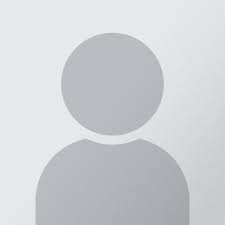 Sat Nam K Khalsa
Ejido del Centro, CDMX, Mexico
Level One Lead · Level Two Lead
S. S. Sat Nam Kaur is an international level 1 and Level 2 teacher trainer. She teaches in Mexico City, and South America. She is fluent in Spanish and English and she is open to teach in different countries.
Sat Tara Singh Khalsa
CDMX, Mexico
Level One Lead · Level Two Lead
Ongoing and Upcoming Programs
Level One Teacher Training
 — 
Mérida, Yucatan, Mexico, Aug 28, 2019 to Jul 26, 2020
Level One Teacher Training
 — 
Tijuana, Baja California, Mexico, Nov 15, 2019 to Sep 6, 2020