Trainers
3

Devta Singh Khalsa
Guadalajara, CM, Spain
Level One Lead · 21 Stages of Meditation Lead
I was born in Valencia (Spain), training in Madrid as a yoga teacher. I met Sarabjit Kaur Khalsa in Madrid. I was in the second KY training course in Madrid, and have assisted in this course for twenty years. I work as a KY trainer, teacher and counselor, in Spain and Europe. I work as a computer programming teacher in Madrid, and run a tiny business of ecological grocery, growing and delivering them. We are building up an ashram, in Guadalajara (Spain) Since 1992 I have been assisting the European Yoga Festival. I was blessed to meet the Siri Singh Sahib four times, and he, personally gave my name in Barcelona in 1992. I lived as a Khalsa for 20 years, and finally took Khalsa vows in 2010. In free time I develop water ram pumps, and think on electrical power generation systems.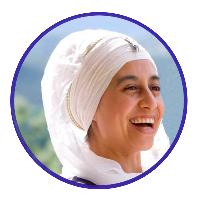 Jai Hari Kaur Sandhar (Luisa Fernanda Orellana Flores)
Guadalajara, CM, Spain
Level One Associate

Sarabjit Kaur Khalsa
Tembleque, CM, Spain
Level One Lead · Level Two Lead · 21 Stages of Meditation Lead
I am Sarabjit Kaur Khalsa, a pioneer of Kundalini Yoga in Spain, especially in Madrid. I am a lead trainer for level 1 and level 2 Aquarian Teacher programs. I teach throughout Europe and especially in Spain. Soy la pionera de Kundalini Yoga en España y formadora líder de Nivel 1 y 2 en España y por Europa. I teach in English and Spanish. You can contact me at this email: sarabjit@yogakundalini.com. www.yogakundalini.com.
Ongoing and Upcoming Programs
Level One Teacher Training
 — 
Bilbao, Navarra, SPAIN, Sep 11, 2017 to Aug 26, 2018
Level One Teacher Training
 — 
Madrid, Spain, Feb 10, 2018 to Jun 2, 2019
Level One Teacher Training
 — 
Gijón, Asturias, Spain, Mar 17, 2018 to May 19, 2019
Level Two Mind and Meditation
 — 
Madrid, Spain, Apr 27, 2018 to Aug 11, 2018