Trainers
7

Bir Kaur Khalsa
Vancouver, BC, Canada
Level One Professional
Bir Kaur is a Level 1 certified professional trainer and has been instrumental in the development of Teacher Training at Yoga West in Vancouver over the last 17 years. She specializes in women's teachings, with a passion for supporting women becoming mother's as well as couples counselling. She is a certified birth doula.
Guru Raj Kaur Khalsa
Vancouver, BC, Canada
Level One Lead · Level Two Lead · 21 Stages of Meditation Lead
Guru Raj Kaur is a Level One and Level Two Lead Trainer, and authorized to teach 21 Stages of Meditation. She was in the first group of Level Three graduates. Past KRI Honoree, she has been a valued member of the KRI Teacher Training Executive Council since it's inception, and at one time, chairperson of the Certification Committee for the Aquarian Trainer Academy. She is the editor of the original Aquarian Teacher Level One Manual used internationally for all programs. She leads the outstanding Vancouver Canada annual Aquarian Teacher Level One (Oct-May, now in it's 28th year), and annual Level Two programs in Vancouver. She travels internationally as a guest Trainer in many programs. Her specialty and favorite modules to teach are Sound and Mantra, and Ten Bodies. khalsagrk@gmail.com, yogawest.ca.
Ongoing and Upcoming Programs
Level One Teacher Training
 — 
2662 W 4th Ave, Vancouver, BC V6K 1P7, Canada, Oct 23, 2020 to May 16, 2021
Level Two Lifecycles and Lifestyles
 — 
2662 W 4th Ave, Vancouver, BC V6K 1P7, Canada, Jan 30, 2021 to May 8, 2021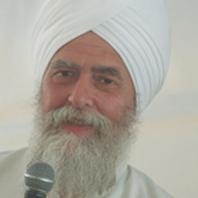 Hari Singh Khalsa
Vancouver, BC, Canada
Level One Professional
Hari Singh KRI Certified Professional Teacher Trainer Hari Singh Khalsa was one of Yogi Bhajan's original students. He is a co-founder, co-director and the much-loved Head Teacher of Yoga West. Hari Singh holds the vibration of the Amrit Vela as the Sadhana leader at Yoga West every morning between 4 and 6:30pm In 2006, Hari Singh founded Khalsa Men's Camp and serves as the Camp Director. Along with the many roles that Hari Singh holds within Raj Yog Nivas, he is a father and an accomplished sound engineer and music producer. Inspired by the teachings of Yogi Bhajan, Hari Singh lives and leads a conscious yogic lifestyle that allows him to move through his busy life with grace, strength and stability.

Nirmal Kaur Khalsa (Karin Brooks)
North Vancouver, BC, Canada
Level One Professional
Sat Kaur Khalsa
Nelson, BC, Canada
Level One Lead · Level Two Lead
Based in beautiful Nelson, British Columbia, Canada, I teach internationally including at the New Mexico Immersion. I specialize in Yoga for Addictions and Women's Teachings.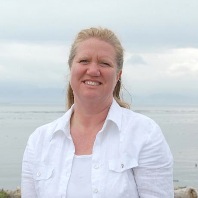 Siri Amir Kaur (Alanda Carver)
British Columbia, Canada
Level One Associate
Siri Amir Kaur is a Certified Kundalini Yoga Practitioner. She is currently completing her level 3 certification. She is an intern in the Aquarian Academy and the owner of Sooke Yoga and Wellness in beautiful Sooke, BC. Canada.