Trainers
7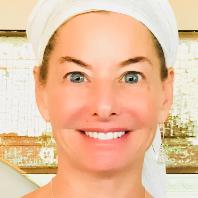 Amarjot Kaur (Ronee Kipnes)
Scottsdale, AZ, USA
Level One Associate

Harpal Kaur Khalsa
Phoenix, AZ, USA
Level One Professional
Harpal develops classes for all practice levels at Yoga Evolved Studio in Goodyear, AZ, incorporating proper posture and breath while translating the teachings of Yogi Bhajan to simple daily applications. It is Harpal's goal to create a student/teacher community in the classroom and the possibility of all living a happy, healthy, holy lifestyle as fully self-integrated individuals in a changing and stressful world. Harpal began her practice of Kundalini Yoga in 2006 and completed her Level 1 Teacher Training certification in 2007 and all 5 modules of Level 2 Teacher Training by 2011. Harpal is an Associate in the Aquarian Trainer Academy. With a Bachelor of Science degree in Psychology from ASU, previous work experience focused on teaching communication, conflict resolution, and critical thinking skills and personal boundary development.

Jaap Kaur Khalsa (Kitty Maynard Pope)
Mesa, AZ, USA
Level One Lead · Level Two Lead · 21 Stages of Meditation Lead
Jaap Kaur was Level 3 certified June 2018 and teaches Kundalini yoga classes, workshops, Levels 1 & 2 Teacher Training and 21 Stages of Meditation in the metro Phoenix area. She joined the Aquarian Training Academy in 2007 and is a Lead Trainer who teaches in English and is available to teach any needed Level 1 Teacher Training topic in the USA, Canada, or England. Come from the heart and let Universal Consciousness be your guide, walk in light, be the light, and shine the light with grace, gratitude & humility, unconditional love and continuous forgiveness. Supports all and stands for honesty and fairness for all. Kundalini Yoga as taught by Yogi Bhajan is a life changing opportunity that all shall have the opportunity to experience, practice, and master. www.yoga-4all.com

Sangeet Kaur Khalsa
Phoenix, AZ, USA
Level One Lead · Level Two Lead · 21 Stages of Meditation Lead
KRI Level 1 & 2 Lead Teacher Trainer. Founding member KRI Teacher Training Executive Committee. Trained directly with Yogi Bhajan for nearly 30 years. Founder & principal teacher, Womanheart (R) retreats for women ongoing for 25 years; founder/teacher Blessings Code (TM) numerology with workshops, videos and webcasts. Founder/teacher of Journey to Brahm Prakash(TM) Global Seva retreats. Author of 2 books -- on the yogic women's teachings and Blessings Code numerology -- as well as training videos and meditation chanting CDs.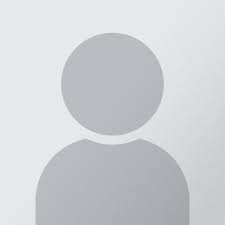 Sat Ardas Kaur
Tucson, AZ, USA
Level One Professional
Sat Ardas Kaur has been practicing yoga for over 24 years. Sat Ardas is a KRI Level One Certified Instructor, Level Two Certified Practitioner of Kundalini Yoga as taught by Yogi Bhajan®, and Associate Teacher Trainer. In addition, she is recognized as an Experienced Registered Yoga Teacher (E-RYT-200, RYT-500) with Yoga Alliance. As a Speech-Language Pathologist, Sat Ardas brings a unique sensitivity to serving others. She is dedicated to growing the Kundalini Yoga community in Tucson through teaching and service. Sat Ardas has worked previously as a co-founder and manager of Yoga Grace and Rx-Yoga. She is currently the President and Co-Director of Yoga4All Tucson.

Sevak S Khalsa
Phoenix, AZ, USA
Level One Lead · Level Two Lead · 21 Stages of Meditation Lead
Based out of Phoenix Arizona USA I have been teaching teachers for 40 years. I specialize in meditation and mind focused through pranayam and yogic philosophy. It is my belief and experience that all aspects of the human condition can be elevated through this practice delivered to us by Yogi Ji. I teach in English anywhere in the world generally traveling to give re birthing and deep meditation courses originally taught in the 80's. I can be reached via theelevationinstitute.com or at summer solstices and trainers forums.
Ongoing and Upcoming Programs
Level Two Vitality and Stress
 — 
Scottsdale, AZ, USA, Sep 14, 2018 to Dec 22, 2019
Level One Teacher Training
 — 
14148 N 100th Pl, Scottsdale, AZ 85260, USA, Nov 10, 2018 to Jun 30, 2019