Trainers
15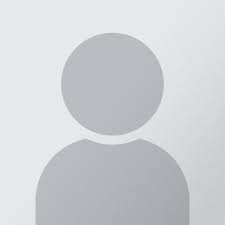 Ad Purkh Kaur (Ming Cai)
China
Level One Associate

Amar Dev Kaur (Marina Ktisti)
Alimos, Greece
Level One Lead · Level Two Professional
Kundalini Yoga Lead Trainer, actress and communication specialist. The first student of Yogi Bhajan in Greece (since 1996), devoted to the constant studying, practicing and teaching Kundalini Yoga. Brought Kundalini Yoga in Greece (1999) and co-founded "Guru Ram Das Ashram", the first Kundalini Yoga Center in Greece, blessed by Yogi Bhajan. -Lead Teacher's Trainer Level 1 & 2 -Specialized in Pregnancy Yoga and Children's Yoga. -"Spiritual Fitness" private consultation method developer. -Healer of the "Healing Hands" technique -Developer of the "Spiritual Theatre" project (assignment given to her personally by Yogi Bhajan). Honored by the International Kundalini Yoga Teacher Association (IKYTA) with the "IKYTA TEACHER RECOGNITION" for her contribution to the diffusion of Kundalini Yoga in Greece and the conservation of the integrity of the teachings. Teaches in Greece and internationally, in English, Italian, Greek.
Ongoing and Upcoming Programs
Level One Teacher Training
 — 
Leof. Dekelias 80, Nea Chalkidona 143 41, Greece, Oct 13, 2018 to Jan 12, 2020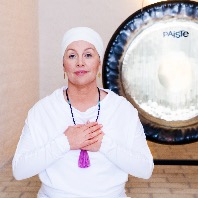 Angad Kaur (Pernille Catherina Florra Jespersen)
Hjørring, Denmark
Level One Professional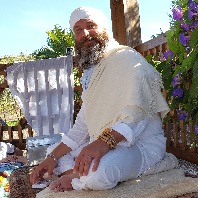 Charanpal Singh (Tommi Kujala)
Finland
Level One Associate
Associate Trainer. Specialised on Mantra and Shabd Guru. Musician. Backround in Business. Sat Naam.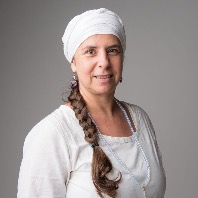 Christine Plaud
Singapore, Singapore
Level One Professional
Home is in Singapore since 1999 and previously Thailand for 4 years. Born in France, specializing in Asian studies (Studied Mandarin, Thai and Burmese). Started professional life in associative projects between Europe and Asia. Followed by 10 years of corporate life mainly in career management (French Chamber of Commerce and American Association in Singapore). Started teaching Kundalini Yoga in 2003. Created company Innerkeys in 2005. Trained in Thai, Chinese acupressure and Ayurvedic massage. Certified Bodytalk system practitioner with a specialisation in kundalini energy management. Participating in regional level 1 teacher training programs in Singapore, Malaysia and Thailand. Operating between Singapore, Thailand and France. Trained in Yin Yoga and Laughter yoga. Studying Tibetan medicine and involved in the spiritual practices of Tibetan doctors and healers.

Darshan Kaur Khalsa (Gudrun Arnalds)
Reykjavík, Iceland
Level One Professional
Icelandic, English, Danish, Norwegian, Italian, French, Portuguese

Guru Jaswant Kaur Khalsa
Singapore, Singapore
Level One Associate
Having grown up in New Mexico, I have been teaching and living in Singapore and Malaysia for the past 9 years since my marriage in 2001. I love teaching women, children, and youth the teachings of Yogi Bhajan. The teacher training here has opened up so many exciting opportunities for the locals and internationals people in these countries. There are almost 50 teachers now! I am part owner and operate Chayo Studio in Petaling Jaya, Malaysia: a center dedicated to the teachings of Yogi Bhajan. We offer courses, workshops, retreats and level 1 teacher training. Soon we will also have level 2 training (Conscious Communication) with Sunder Singh. We love having teachers visit and share, and reaching the yoga community. Sikhs and Sikh youth have also been a focus and a passion for my husband Rajveer and myself (he is a provisional Professional Trainer).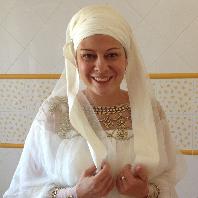 Jagat Prem Kaur (Emilia Vasko-Kujala)
Finland
Level One Associate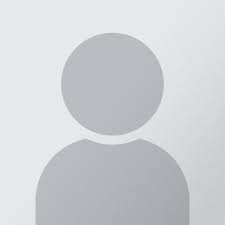 Jai Sangat Singh (Hynek Bednar)
Prague, Czechia
Level One Associate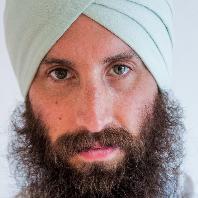 Jivan Mukta Singh
Vantaa, Finland
Level One Lead · Level Two Lead · 21 Stages of Meditation Lead
Jivan Mukta, PhD, is a chilean Yogi and a "Meditative Healing™" pioneer in Finland. Trained in Chile as a Political Scientist and Historian, he received his Doctorate degree in 2016 in "Study of Religions" in the University of Helsinki. He has over 15 years of international experience of teaching, besides doing healing work, and he is one of the co-founders of the Finnish KY Association in 2006 and the first organizer and trainer of KY teachers who settled in Finland following Yogi Bhajan's command. He has had special dedication to research healing work. In 2012 he created the "Meditative Healing Program™" a comprehensive approach to the realm of healing based on the teachings of Yogi Bhajan and with the "KRI Seal of Approval". He is married and a father of two children. For the last years he has also developed the teachings for men in the Total Man Training™.
Ongoing and Upcoming Programs
Level One Teacher Training
 — 
Las Palmas de Gran Canaria, Las Palmas, Spain, Feb 2, 2019 to Feb 2, 2020
Level One Teacher Training
 — 
Harju County, Estonia, Apr 11, 2019 to Dec 8, 2019
Level Two Authentic Relationships
 — 
Bis, Carrer de Sicília, 236, 08013 Barcelona, Spain, May 3, 2019 to Sep 22, 2019
Level Two Lifecycles and Lifestyles
 — 
Forssa, Finland, May 21, 2019 to Aug 24, 2019
Level Two Vitality and Stress
 — 
Harju-Risti, Harju County, Estonia, Jul 2, 2019 to Oct 5, 2019

Joti Kaur (Hana Kyralova)
Prague, Czechia
Level One Associate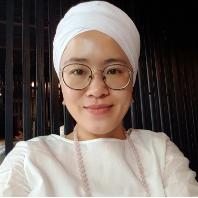 Param Nam Kaur (Chen Chiu-Chen)
Taiwan
Level One Associate

Rajveer Singh
Singapore, Singapore
Level One Professional
Sat Darshan Kaur Lafontaine
Vantaa, Finland
Level One Professional
Sat Darshan is a Professional Kundalini Yoga Teacher Trainer and also Shakti Dance(R) Lead Teacher Trainer. Specializations within Kundalini Yoga: Naad Yoga and Asana. She is a certified Naad Yoga Teacher and also Sound Healer and she sings and plays (and performs) mantra music and studies Dhrupad. Sat Darshan teaches weekly classes in Finland and holds workshops and retreats in different locations in the world. She organizes trainings (Kundalini Yoga, Shakti Dance) in Finland and teaches in other training programs in Europe. 'Here is a test to find whether your mission on earth is finished: If you're alive, it isn't.' (Messiah's Handbook - Reminders for the Advanced Soul)
English, Spanish, Finnish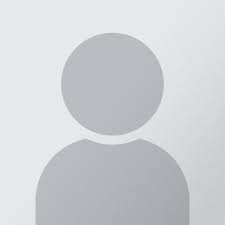 Surjan Kaur (Liang Tang)
China
Level One Associate