Trainers
8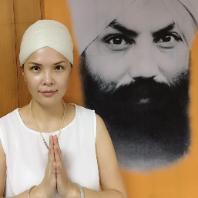 Indra Kaur (Yun-Yen Liao)
Kaohsiung City, Taiwan
Level One Associate
Jasjot Kaur (Ai-Yun Chien)
Taichung City, Taiwan
Level One Associate
Jasjot Kaur is from Taiwan, living in Greece. M.A in International PR in Cardiff University,UK. Jasjot means as Glorious & Radiant as God, she will realize her own true self, the soul, and experience her own light as part of God, becoming one with the One and the radiant light that is a guide for everyone. Her Chinese name is Ai-Yun, Ai means Love and Yun means every being. Her parents gave her this name and hope she can love every being. The journey of Kundalini Yoga helped her to be authentic and find inner strength to face the challenges of life gracefully. She walks on her destiny path by using the given light & love to teach and serve humanity. Being grateful to be raised by a spiritual mother who told Jasjot "Your thought vibrates the whole Universe" when she was just a little girl. Working in a global company as a PR helped her to accumulate the ability of communication and organization, however she decided to follow her heart to focus on her spiritual path since 2005. Her spiritual journey contains many places for different courses & trainings, including India, USA, Europe, Thailand, Taiwan & China.
English, Japanese, Chinese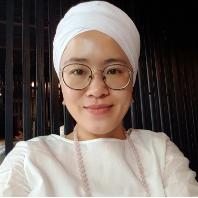 Param Nam Kaur (Chen Chiu-Chen)
Taiwan
Level One Professional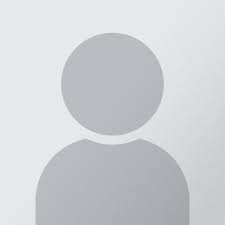 Satwant Kaur (Antonella Tulli)
Taipei City, Taiwan
Level One Associate
English, Italian, Chinese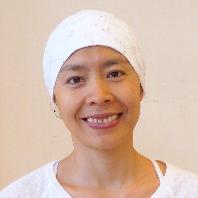 Sujandev Kaur (Yen-Chu Shih)
Tainan City, Taiwan
Level One Professional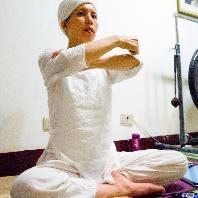 Sukh Atma Kaur (Li-Hua Wang)
Taipei City, Taiwan
Level One Professional
Since 2015 I have taught Kundalini yoga over 600 hours, including Art and Yoga, Gong healing with Yoga, PTSD therapy, Regular adult Class, Workshop.,etc. I have practiced Kundalini Yoga Since 2011.