Trainers
2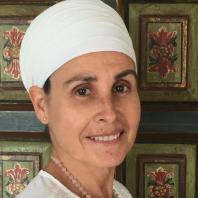 Kirpal Kaur Khalsa (Carla Patricia Morales Silva)
Miraflores, Municipalidad Metropolitana de Lima, Peru
Level One Professional
KIRPAL KAUR : Kundalini Yoga Teacher since 2004 / Fashion and Graphic Designer. Co - Founder, Director of Shunia Kundalini Yoga in Lima, Perú since 2008 ( the first Kundalini Yoga center and School in Perú). I have been consistently teaching Kundalini Yoga to adults and children for almost 17 years, supporting and spreading the teachings in Perú. Since 2009, as Shunia I have been organizing L1 Teacher Training Courses in Perú. From May 2020 onwards, we started organizing L2TT in Lima, Healthy Breast Educator and Healthy Breast Yoga Teacher. ATA Associate Trainer, member of Karam Kriya School Latin America, training team.
English, Spanish, French, Italian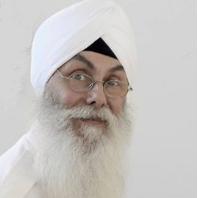 Livtar Singh Khalsa
Miraflores, Municipalidad Metropolitana de Lima, Peru
Level One Associate
Kundalini Yoga Teacher since 2008. Co-Founder, Director of Shunia Kundalini Yoga in Lima – Perú since 2008 (The first Kundalini Yoga School in Peru). I have been supporting, serving and expanding the Kundalini Yoga Teachings and Yogic Lifestyle in Perú. I am a Vegetarian and Vegan Chef, I love teaching and inspiring others to eat consciously. Specialized in Kundalini Yoga for Children 2007. I have also specialized in Kundalini Yoga for Addictions (Super Health Program, 2009) and have worked teaching in a men's Therapeuthic Community, as well as in a Women's Prison in Lima. I have deepened in the study of Gurmukhi with Parvinder Singh Khalsa in Amritsar India. I am a current Team Member of Karam Kriya School in Latin America. I am an architect and have worked many years in that area. I have also studied two years at Medical School. Human Anatomy is one of my passions.