Trainers
3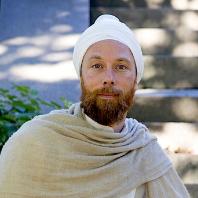 AnandRaj Singh (Jakob Schaible)
Oslo, Norway
Level One Lead
2014-18 Education in Expressive Arts Therapy and Psychotherapy 2013 Moving to Oslo Norway, establishing Kundalini Yoga Skolen and Northern Light Yoga, organizing Kundalini Yoga Teacher Trainings since under the lead of Shiv Charan Singh, teaching internationaly. 2011 Starting the mentoring with Shiv Charan Singh 2010-12 art pedagogic project with youth on risk in Berlin "stay cool show respect" 2010-12 Training as Karam Kriya Consultant with Shiv Charan Singh 2005 Master student of Rebecca Horn Founding of the artist group Global Alien 2004 Kundalini-Yoga Teacher Training Level One, teaching since, 2001 Study of Fine Art, University of the Arts Berlin Philosophy and Literature, Humbolt University Berlin 2000-3 Studing Tantric Yoga 1999 Traveling for 6 month in India and Nepal, studying yoga with different teachers 1990-98 Education in Martial Arts and QiGong
German, English, Norwegian
Ongoing and Upcoming Programs
Level One Teacher Training
 — 
Rosenborggata 9A, 0356 Oslo, Norway, Sep 23, 2022 to May 29, 2023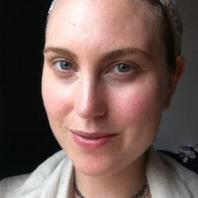 Kathy Latham - Haridev Kaur
Oslo, Norway
Level One Associate
Haridev Kaur is a KRI-certified Kundalini Yoga Teacher, Yoga Therapist and Sat Nam Rasayan practitioner. She teaches with warmth, clarity and joy, holding a subtle and transformative space. She has experience teaching many different kinds of people, and it is important to her that the yoga space is welcoming and inclusive to all. Yoga has helped her immensely and she teaches in order to share these benefits with others. Haridev is originally from New York City, where she taught at Golden Bridge Yoga, and went on to be a founding teacher at JOY Yoga in London. She now lives and teaches in Oslo. She trained as a yoga therapist and healer with Guru Dharam and Guru Dev Singh, master of the healing art Sat Nam Rasayan. There are many other teachers along the way who she is grateful for. An IAYT-certified Yoga Therapist, Haridev is program administrator and faculty on i-SKY's Kundalini Medicine Yoga Therapy Training. Other qualifications include Khalsa Way Prenatal Yoga, YOGA for Youth and Relax and Renew Restorative Yoga.
German, English, Spanish, Norwegian Bokmål

Seva Kaur Khalsa
Nesoddtangen, Akershus, Norway
Level One Lead · Level Two Lead · 21 Stages of Meditation Lead
Studying and teaching Kundalini Yoga since 1977. Lead Teaching Trainer Conscious Pregnancy courses in China, Taiwan,Latvia, Russia, Hong Kong Lead Trainer level 1 Teacher Training Europe, China and Hong Kong Kundalini Yoga classes in Norway. Parenting and child raising workshops.