Trainers
5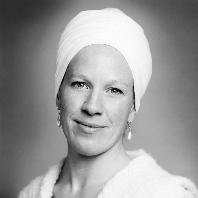 Amrit Dev Kaur Khalsa
Leiden, ZH, Netherlands
Level One Associate
It is my honour and blessing to serve as a Kundalini Yoga Teacher and Associate Trainer in The Netherlands. I teach my weekly Kundalini yoga classes and pregnancy yoga classes in Leiden (www.degeboortereis.nl) I serve in the teacher training of lead trainer Gurumarka Khalsa and in the training of lead trainers Hari Krishan Singh and Bachitar Kaur. I am married and we are blessed with two children, a boy and a girl. In daily life I am a business owner (I co-own a family café with a KIDS conceptstore and yoga studio), a teacher and a birth and postpartum doula. I serve as a local volunteer for the Postnatal Support Network and also teach trainings for this important network for new mothers (www.postnatalsupportnetwork.com).
German, English, French, Dutch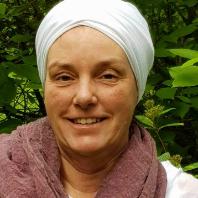 Guru Preet Kaur (Annette Visser)
Hengelo, Overste, Netherlands
Level One Professional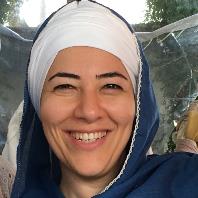 Hari Karam Kaur (Elham Nezam Ghadirli)
Hoofddorp, NH, Netherlands
Level One Associate
Hariang Kaur (Christine Anna Maria Michon-ten Vergert)
Enschede, Overste, Netherlands
Level One Lead · Level Two Lead · 21 Stages of Meditation Lead
Hariang Kaur Michon I am teaching in The Netherlands. I am the owner of Yogacentrum Michon in Enschede. Level 1 and 2 Lead Trainer with specialty in Conscious Pregnancy yoga, psychotherapy and Yogic diet. I teach in Dutch, English and German. Adres: Yogacentrum Michon, Korte Haaksbergerstraat 44 7511 JS Enschede, The Netherlands 31534329994 Website: www.michon.org
Ongoing and Upcoming Programs
Level One Teacher Training
 — 
Korte Haaksbergerstraat 44, 7511 JS Enschede, Netherlands, Sep 8, 2018 to Nov 3, 2019
Level Two Vitality and Stress
 — 
Korte Haaksbergerstraat 44, 7511 JS Enschede, Netherlands, Mar 22, 2019 to Dec 28, 2019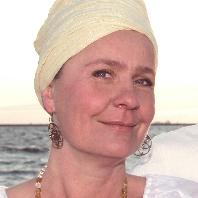 Sada Sat Simran Kaur (Ingrid Gomersbach-Tol)
Volendam, NH, Netherlands
Level One Professional
Sat nam Op 18 jarige leeftijd kwam ik in aanraking met Kundalini yoga. Sindsdien verdiep ik mezelf in de onuitputtelijke rijkdom van de teachings van Yogi Bhajan. Sinds begin 2000 onder begeleiding van Shiv Charan Singh. Naast docent Levensbeschouwing geef ik les aan de Karam Kriya Level 1 lerarenopleiding en de Karam Kriya Consultancy Training en geef ik Karam Kriya Consulten en Sat Nam Rasayan Healings.