Trainers
12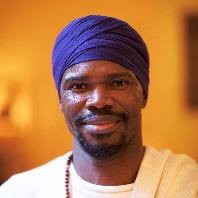 Anterjeet Singh
Orléans, Centre-Val de Loire, France
Level One Associate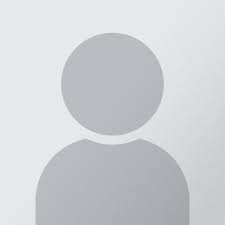 Fateh Singh (Charles Auburtin)
Paimpont, Brittany, France
Level One Professional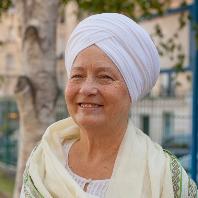 Guruhans Kaur
Paris, Île-de-France, France
Level One Lead · Level Two Lead · 21 Stages of Meditation Lead
Guruhans Kaur, originally from Holland, moved to Paris-France in 1976 and started teaching Kundalini Yoga and later set up Teacher Training. As a Lead Teacher she directed Training Programs in Paris, Toulouse, Antibes, Marseille and in Belgium. She speaks fluent French, English, Dutch and some German. She assisted her then husband Guru Hans Singh in setting up the first European Yoga Festival in 1977. The Festival counted 2400 participants last summer and is moving to new 3HO owned land called "Chateau Anand" in the near future. Since her sons went to Waldorf schools she has been trained in and enjoys using painting and collage techniques in her classes to help open up different levels of understanding the teachings of Yogi Bhajan. She is aware that practicing Sat Nam Rasayan has helped her to access a more profound understanding of Kundalini Yoga and Meditation.

Gurujagat Kaur Ronen
Gap, Provence-Alpes-Côte d'Azur, France
Level One Lead
SAT NAM, Born in Israel, I came across the teachings of Kundalini Yoga and Yogi Bhajan in 1975, in the Mother-Ashram of KY in Amsterdam. Since, life brought me to many places of learning, and teaching many Yoga sessions. Along with teaching regular yoga classes, intensive workshops, Level 1 Teacher Training (Professional), I have founded in 2007 the "Kundalini Yoga-Doula School" (KYDS) Teacher Training to accompany and Serve mothers through the sacred journey of giving birth. Based in the southern Alps of France, I travel to teach near and far, in English and French.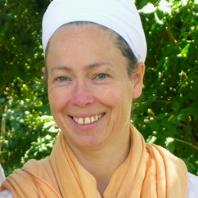 Ishwara Kaur
Nanteau-sur-Essonne, Île-de-France, France
Level One Lead · Level Two Lead · 21 Stages of Meditation Lead
Ishwara Kaur is a Mentoring Lead Trainer and co-founder of Ik Saran Dhian - International School of Sacred Teachings. She has Level 1 trainings in France, the UK, India and Germany and Level 2 trainings in France, the UK and Germany. Ishwara is passionate about the teachings and there is joy, peace and wisdom present in her teaching. She was originally from the UK but moved to France to live with her husband in 2010. Ishwara learnt the guitar as a child and then lost interest but was inspired by the musicians within Kundalini Yoga to pick up her guitar again. Today, she plays the music at sadhanas and holds kirtan evenings when travelling in Europe. Ishwara is particularly interested in Women's Teachings and in what it means to live as a woman in the Aquarian Age, to live in a conscious relationship and to be a female Spiritual Teacher.
Ongoing and Upcoming Programs
Level One Teacher Training
 — 
Barnard Castle DL12, UK, Aug 21, 2020 to Feb 28, 2021
Level One Teacher Training
 — 
Lyon, France, Oct 22, 2020 to Jul 21, 2021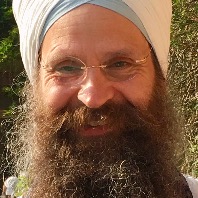 Kirpal Singh Khalsa
Nanteau-sur-Essonne, Île-de-France, France
Level One Lead · Level Two Lead · 21 Stages of Meditation Lead
I teach mainly in France, Germany, England and Ireland. Languages: French, German and English. My main subjects are relationships, identity, sexuality and spirituality, mantra and kirtan. My favorite past time is to disappear in our vast fruit orchard, gently prune our bonsai trees - and breathe.
Ongoing and Upcoming Programs
Level One Teacher Training
 — 
Kent, UK, Sep 2, 2020 to Dec 4, 2020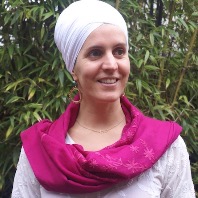 Nirmalbir Kaur (Magaly Brard-Desmars)
Mérignac, Nouvelle-Aquitaine, France
Level One Associate
I started Kundalini Yoga when I was pregnant with my first child in 2007, and I become a kundalini teacher in 2009. During my second pregnancy I become a Yoga Doula. Since then, I teach K.Y in weekly yoga class, summer class on the beach, workshop and for pregnant women and I continue to train at Level 2 and to become intern.

Ram Singh
Toulouse, Occitanie, France
Level One Lead · Level Two Lead
Ram Singh - Toulouse, France. 37 years old. Married, 2 children. Co-founder of Dharamsal - Kundalini Yoga center in Toulouse Pyrénées, south-west France Teaching Kundalini Yoga since 1999; trained by Shiv Charan Singh. Teaching Level 1 in Europe. Some topics I like to teach: Mind & Meditation; Sounds and Mantras; humanology; Jap Ji & Gurbani; Soul's journey & incarnation... Other activities: musician and singer, Karam Kriya consultant and teacher; translating Gurbani into French (www.sikhdharma.fr); Yatras in India (organizing and leading). Website: www.dharamsal.fr Email: ramsgh@hotmail.com
Ongoing and Upcoming Programs
Level One Teacher Training
 — 
Toulouse, France, Jul 5, 2020 to Mar 14, 2021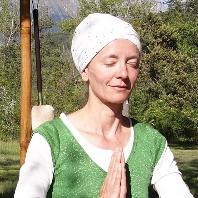 Sarabjoti Kaur (Claire Hallereau)
Baratier, Provence-Alpes-Côte d'Azur, France
Level One Associate
Sarabjoti Kaur (originally named Sarabjot Kaur) became a certified Kundalini Yoga instructor under the guidance of Sat Jivan Kaur and Singh in New York in 2005. There, she taught in several studios, including Kundalini Yoga East and Golden Bridge New York, as well as homeless shelters, and half-way houses (with Yoga for Youth). She moved back to France in 2009. First based in Marseille, she trained as a Yoga Doula and became a Conscious Pregnancy teacher. She also trained in Gong healing. In 2013, she moved to the French Southern Alps and founded the Prana Yoga Center. She is deeply grateful to be Shiv Charan Singh's mentee, and is currently following his training in Portugal to become a Karam Kriya Consultant. Her motto : bring yoga to all. Sat Nam.

Sat Atma K Khalsa (Sat Atma Kaur Khalsa)
Saint-Laurent-le-Minier, Occitanie, France
Level One Lead · Level Two Lead · 21 Stages of Meditation Lead
Lead Trainer Kundalini Yoga & Meditation in Amsterdam, Holland (www.goldenlink.nl) I have been invited to other countries such as France and Italy as a guest TT. I am a Sat Nam Rasayan teacher and healer and a yogic counselor. In Moscow I teach a 3-year training 'Kundalini Yoga for people in the HELPing professions'. For more info contact Irina at tenagadalam@yandex.ru In this training you develop your own meditative presence and silence, which is your first tool in helping others and supporting them on their path. You also learn specific yogic tools to deal with problems in health, in the psyche and the spirit, in relationships and in work. Some are quick fixes, some solutions that take time and go into the depth of the personality. Other specialities: Naad Yoga, massage, Sikh Dharma.

Sat Mitar Kaur
Caluire-et-Cuire, Auvergne-Rhône-Alpes, France
Level One Lead
I teach in Lyon (France). I created the Narayan yoga center and association where KY courses, Teacher Training level 1 and 2, Karam Kriya training and Sat Nam Rasayan training take place. During those trainings I invite many teachers from France and abroad. In this case I provide translation. I organise different intensive workshops with invited teachers: gong, banghara dance, gatka.... website: www.kundalyon.org I am also invited to teach in different locations in France (Marseille, Bordeaux...), Italy, Spain. I teach either in French, English or Spanish.
Ongoing and Upcoming Programs
Level One Teacher Training
 — 
Lyon, France, Sep 26, 2020 to Nov 28, 2021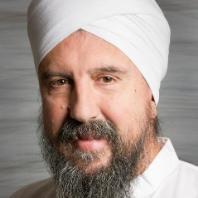 Siri Kar Singh
Marseille, Provence-Alpes-Côte d'Azur, France
Level One Professional
In 1999 a mystical experience made me realize the reality, and brought a radical change in my life. I started to study Sanatana Dharma with meditation, bhajan and seva, with many journeys to India. In 2006 I discovered Kundalini Yoga and started a teacher training. In the same year. I began to teach. I am Karam Kriya consultant/teacher since 2009, KY trainer level 1 since 2010 (actually professional). In September 2018 I have opened with my beloved, a KY center in Marseille - Santh Janaa Center. Here we teach weekly class, Gong relaxation, Teacher Training Level 1, and many others activities linked to Yogi Bhajan's teachings.