Trainers
4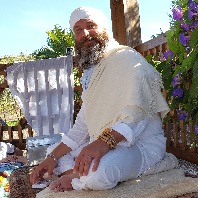 Charanpal Singh (Tommi Kujala)
Finland
Level One Associate
Associate Trainer. Specialised on Mantra and Shabd Guru. Musician. Backround in Business. Sat Naam.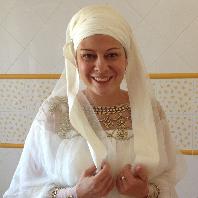 Jagat Prem Kaur (Emilia Vasko-Kujala)
Finland
Level One Associate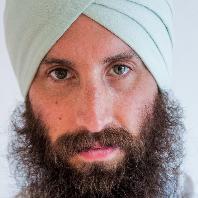 Jivan Mukta Singh
Vantaa, Finland
Level One Lead · Level Two Lead · 21 Stages of Meditation Lead
Jivan Mukta, PhD, is a chilean Yogi and a "Meditative Healing™" pioneer in Finland. Trained in Chile as a Political Scientist and Historian, he received his Doctorate degree in 2016 in "Study of Religions" in the University of Helsinki. He has over 15 years of international experience of teaching, besides doing healing work, and he is one of the co-founders of the Finnish KY Association in 2006 and the first organizer and trainer of KY teachers who settled in Finland following Yogi Bhajan's command. He has had special dedication to research healing work. In 2012 he created the "Meditative Healing Program™" a comprehensive approach to the realm of healing based on the teachings of Yogi Bhajan and with the "KRI Seal of Approval". He is married and a father of two children. For the last years he has also developed the teachings for men in the Total Man Training™.
Ongoing and Upcoming Programs
Level One Teacher Training
 — 
Las Palmas de Gran Canaria, Las Palmas, Spain, Feb 2, 2019 to Feb 2, 2020
Level One Teacher Training
 — 
Harju County, Estonia, Apr 11, 2019 to Dec 8, 2019
Level Two Authentic Relationships
 — 
Bis, Carrer de Sicília, 236, 08013 Barcelona, Spain, May 3, 2019 to Sep 22, 2019
Level Two Lifecycles and Lifestyles
 — 
Forssa, Finland, May 21, 2019 to Aug 24, 2019
Level Two Vitality and Stress
 — 
Harju-Risti, Harju County, Estonia, Jul 2, 2019 to Oct 5, 2019
Sat Darshan Kaur Lafontaine
Vantaa, Finland
Level One Professional
Sat Darshan is a Professional Kundalini Yoga Teacher Trainer and also Shakti Dance(R) Lead Teacher Trainer. Specializations within Kundalini Yoga: Naad Yoga and Asana. She is a certified Naad Yoga Teacher and also Sound Healer and she sings and plays (and performs) mantra music and studies Dhrupad. Sat Darshan teaches weekly classes in Finland and holds workshops and retreats in different locations in the world. She organizes trainings (Kundalini Yoga, Shakti Dance) in Finland and teaches in other training programs in Europe. 'Here is a test to find whether your mission on earth is finished: If you're alive, it isn't.' (Messiah's Handbook - Reminders for the Advanced Soul)
English, Spanish, Finnish