Trainers
2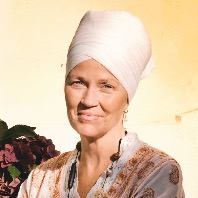 Nirvair Kaur (Melissa M Domenig)
Wien, Austria
Level One Professional
I am an American married to an Austrian citizen with 4 children. We moved back to Austria 9 years ago after 12 years of traveling abroad in Europe. I did Level 1 KY Teacher Certification with Gurumarka in Germany and then immediately went on to do Level 2. I taught in Level 1 with Siri Ram in Belgium. After having moved back to Austria I have been teaching level 1 teacher training first in Vienna and for the last 6 years on Weissensee in southern Austria as well as 2 years in Crans-Montana, Switzerland. I teach KY in English, German, Spanish and French. I organize KY retreats in Weissensee,Austria, Corsica,France and Castello di Mornico Losana, Italy. I have studied Sat Nam Rasayan with Guru Dev and Ayurvedic massage. For more information check my website: www.ananda-yoga.at and facebook page.
German, English, Spanish, French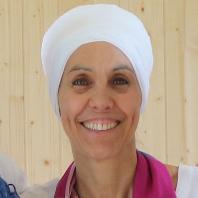 Sat Sarbat Kaur Khalsa (Olympia Revel)
Vienna, Austria
Level One Lead · Level Two Lead · 21 Stages of Meditation Lead
Sat Sarbat Kaur Khalsa is a KRI-certified Kundalini Yoga Lead Trainer for Level 1 and 2, and a Mentoring Lead. Since 1999, she has been practicing Kundalini Yoga, and also completed several other trainings, such as Sat Nam Rasayan Healing, Numerology, Conscious Pregnancy, and children's yoga. She offers KRI Teacher Trainings in several countries in Asia, Australia, and Europe. Her main focus is to help in the development of local teacher communities, and to assist the teachers to grow fully into their roles and responsibilities to spread the Teachings.
German, English, Spanish, French, Italian
Ongoing and Upcoming Programs
Level One Teacher Training
 — 
Sydney NSW 2000, Australia, May 1, 2018 to Apr 9, 2019
Level One Teacher Training
 — 
Melbourne VIC 3004, Australia, Jul 21, 2018 to Apr 14, 2019
Level One Teacher Training
 — 
Xiamen, Fujian, China, Sep 1, 2018 to May 4, 2019
Level One Teacher Training
 — 
Istanbul, Turkey, Dec 13, 2018 to May 29, 2019
Level One Teacher Training
 — 
Shenzhen, Guangdong, China, Jan 5, 2019 to Aug 30, 2019
Level Two Vitality and Stress
 — 
Vienna, Austria, Feb 5, 2019 to May 11, 2019
Level Two Mind and Meditation
 — 
Lijiang, Yunnan, China, Mar 19, 2019 to Jun 22, 2019
Level Two Authentic Relationships
 — 
Brisbane QLD, Australia, Apr 16, 2019 to Jul 20, 2019
Level Two Authentic Relationships
 — 
Shenzhen, Guangdong, China, Oct 29, 2019 to Feb 3, 2020