Trainers
15

Adi Shakti Kaur (Vanessa Strauss)
Mudgeeraba, QLD, Australia
Level One Associate
Dr Adi Shakti Kaur has pioneered the teachings of Kundalini Yoga in the South East Region of Queensland Australia since 2006. Her overall vision has and continues to be to create a conscious yogic community on the Eastern Shores of Australia. Her background extends deep into the wisdom of Traditional Chinese Medicine and Acupuncture specializing in Woman's health and psycho/emotional support. Adi Shakti is a natural teacher not only in the modality of Kundalini Yoga and Conscious Pregnancy but also Lecturing Chinese Medicine at University for over 5 years. Adi Shakti offers a unique way of delivering the teachings as her healing presence comes through and into the sacred space. In her spare time she enjoys playing the harmonium and singing. Additionally, astrology, mythology and sound healing are service she offers to the community both locally and world-wide.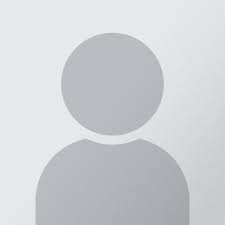 Anter Gian Kaur (Mirjana Matic)
Hazelbrook, NSW, Australia
Level One Associate
English, Serbian, Croatian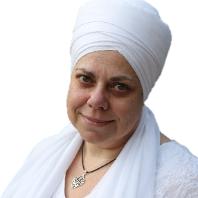 Balwant Kaur
Nairne, SA, Australia
Level One Lead · Level Two Lead · 21 Stages of Meditation Lead
Balwant Kaur has been teaching Kundalini Yoga for over a decade. She comes from a corporate background, having worked in the IT industry for approximately 20 years. She believes that we have lost our connection with ourselves and our environment. Kundalini Yoga has helped her to go within, learning to balance life. Balwant is a Lead Trainer and works on teacher training teams throughout Australia. According to Balwant it doesn't matter what you look like, what size you are or how flexible you are, everyone can benefit from Kundalini yoga. It is the yoga for the regular person who has a job, has a family and has commitments. It is a technology that we can use for living a harmonious, healthy and happy life.
Ongoing and Upcoming Programs
Level One Teacher Training
 — 
Melbourne VIC, Australia, Mar 1, 2019 to Oct 27, 2019
Level One Teacher Training
 — 
Melbourne VIC, Australia, Mar 20, 2020 to Oct 25, 2020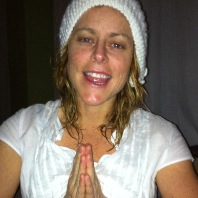 Devpreet Kaur (Denie Kim Pentecost)
Forest Lodge, NSW, Australia
Level One Associate
Devpreet discovered Kundalini Yoga on a trip to Canada, and was immediately hooked by its transformational powers, it was like the world had been removed from her shoulders. When again she stumbled upon it in Sydney, she knew it was destiny and thus began her journey to become a teacher and share her passion of Kundalini Yoga with the community. She believes deeply in the healing qualities of Kundalini Yoga and how accessible it can be for all. She is the founding member and creator of the first ever not for profit, Kundalini Yoga Collective, which makes the teachings affordable and accessible but also is strongly focused on building a community of teachers who come together with the one common purpose to serve. Devpreet is the organiser of the Ajai Alai Asia trainings in Australia, a level 2 teacher and an Associate Trainer in the Academy. She is the founding Director of the Kundalini Festival Australia. She's currently studying Sunchild Yoga, Gestalt therapy, numerology and breath work to expand her knowledge base and continue to uplift others in their journey.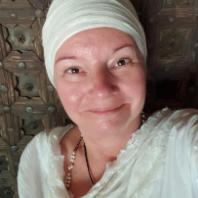 Didar Kaur (Barbra Whitfield)
North Mackay, QLD, Australia
Level One Lead
Didar Kaur is Lead Trainer and certified level 3 teacher who lives in Nth Qld, Australia (near the great barrier reef) & feels very blessed to be able to assist, teach and mentor people from all walks of life to become Kundalini Yoga teachers throughout Australia. Didar comes from a background of health science and has been teaching Kundalini Yoga for the past couple of decades. She is a highly accredited health, wellness & breath specialist who specialises in chronic health wellness, has over 30 years teaching experience and is also a Conscious Pregnancy teacher and Radiant Child yoga teacher. She believes that everyone can do Kundalini Yoga and meditation to improve their wellness, be the best that they can be today and fulfill their destiny. She is also the loving Chairperson of Kundalini Yoga Teachers Australia New Zealand Association Incorporated & Kundalini Books Australia NZ. http://www.kundalinibooks.com.au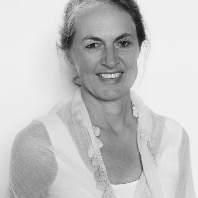 Gopalpreet Kaur (Robyn Chapman)
Rose Bay, NSW, Australia
Level One Associate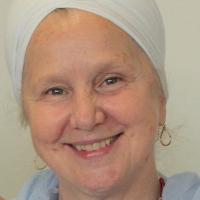 GuruJivan Kaur
North Melbourne, VIC, Australia
Level One Lead · Level Two Lead · 21 Stages of Meditation Lead
GuruJivan Kaur is a Lead Teacher Trainer of Kundalini Yoga in Australia. She studied directly under Yogi Bhajan, the Master of Kundalini Yoga, and has been teaching for the past 45 years. She spends much of each year guiding new students and mentoring new teachers so that more and more people will have the benefit of this magnificent technology in their lives. GuruJivan respects each person's individuality and encourages students to pursue their own goals during practice while maintaining the highest level in teaching and the practice of Kundalini Yoga as taught by Yogi Bhajan®, the Master of Kundalini Yoga.
Ongoing and Upcoming Programs
Level Two Lifecycles and Lifestyles
 — 
Samford Valley QLD 4520, Australia, Aug 17, 2019 to Nov 20, 2019
21 Stages of Meditation - Third Journey
 — 
391A St Georges Rd, Fitzroy North VIC 3068, Australia, Sep 15, 2019 to Sep 22, 2019
Level One Teacher Training
 — 
Mackay QLD, Australia, Dec 12, 2019 to Jul 5, 2020
21 Stages of Meditation - All Journeys
 — 
Amritsar, Punjab, India, Jan 22, 2020 to Jan 29, 2020
Level Two Vitality and Stress
 — 
Mackay QLD, Australia, May 16, 2020 to Aug 19, 2020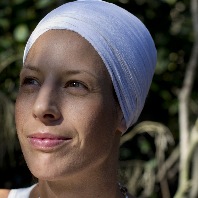 Harjinder Kaur (Rut Frohlich)
Avoca Beach, NSW, Australia
Level One Professional
Harjinder is a KRI Professional Trainer and an accredited teacher with Yoga Australia. She serves as the Organizer of White Tantric Australia. At a time of great challenge in her life, Kundalini Yoga opened the doorway to her inner strength, potential and grace. She has since wholeheartedly dedicated herself to serving others, students and teachers alike. She has the capacity to meet people where they are, to see and trust in their ultimate potential and to inspire them to find their own greatness. Her passion includes working therapeutically with students with PTSD and supporting single parents to regain self value, confidence and expressing leadership in their life and circumstances.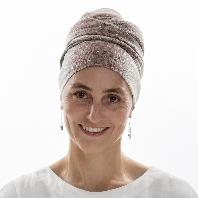 Jodie Hergo-Thanos - Jai Ram Kaur
Hamilton Hill, WA, Australia
Level One Associate
I live and teach in Perth, Western Australia. My prayer is to share the many treasures that have come to me through the teachings. Alongside Kundalini Yoga, I specialize in Conscious Pregnancy and Postnatal Yoga and Women's teachings. I also practise and teach Karam Kriya, the wisdom of numbers. This is a deepening of Yogi Bhajan´s teachings on the 10 bodies, initially (re)discovered by Shiv Charan Singh, my Teacher. I give consultations based on the date of birth.

Mahanraj Kaur Imbrogno
Ocean Shores, NSW, Australia
Level One Professional
Mahanraj is passionate about kundalini yoga, she teaches Kundalini yoga classes in the Shire of Byron Bay at Ocean Shores which is in Northern NSW in a beautiful studio with sea views. She supplies comfortable woolen yoga mats to enjoy the class on. After class enjoy a yogi tea and a raw chocolate. Mahanraj is an Associate Trainer with KRI she is also the Australian representative for the International College of Kundalini Yoga Australia. The College organises Level 1 and Level 2 trainings in New Brighton in the Shire of Byron Bay

Sahib Singh (Stanislaw Kozlowski Cortes)
Fairlight, NSW, Australia
Level One Professional
I Live in Australia. Teaching in English only. Contact me by email sewakslight@gmail.com or phone (+61401850282).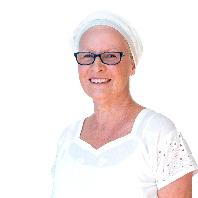 Seva Simran Kaur McDonald (Suzanne McDonald)
Jolimont, WA, Australia
Level One Professional
As a Professional Teacher Trainer I am committed to share the teachings and practice of Kundalini Yoga as taught by Yogi Bhajan in their purity and with gratitude and with grace. My journey with Kundalini Yoga began in 1991 when I was living in London and it has brought many gifts and blessings and changes. As a Traditional Chinese Medicine practitioner for over 23 years and a Kundalini Yoga Teacher Trainer I see both as healing and uplifting on many levels.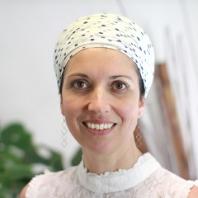 Siri Bhagvati Kaur (Billie Atherstone)
Fitzroy North, VIC, Australia
Level One Professional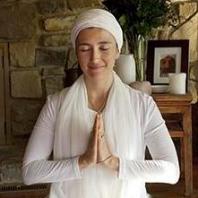 Siri Hari Kaur (Alexandra Espinosa Romero)
Toorak, VIC, Australia
Level One Associate
Siri Hari was introduced to yoga at a young age and is infinitely grateful to Yogi Bhajan for all the teachings of Kundalini Yoga. Siri Hari found Kundalini Yoga in Ecuador, after her first class she knew she had to become a teacher and after her first experience at teacher training, she knew she wanted to be a trainer. Siri Hari has a gentle and joyful nature, her classes are uplifting and energetic. She has further developed her learning and has studied Ayurveda, Herbalism, Aromatherapy & is an advanced Pranic Healer. She also has a deep interest in philosophy and psychology and has furthered her studies by becoming a Transpersonal Counselor, her wish is to share these teachings each day inside and outside the classroom, she believes we need to be the change we want to see in the world. Siri Hari's passion for community building has come through in her involvement with the Australian Association as President and also as a founding member of the Kundalini Yoga Festival Australia and Kundalini Yoga Collective. She is the organizer for Ajai Alai Awakening Kundalini Yoga Teacher Training in Melbourne where she teaches regular classes and workshops.
English, Spanish, French, Italian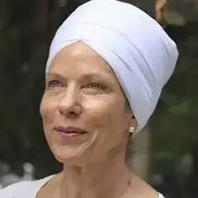 Suraj Kaur Khalsa
Coorabell, NSW, Australia
Level One Lead · Level Two Lead · 21 Stages of Meditation Lead
Suraj Khalsa has been practicing meditation and healing for over 40 years. She is a KRI certified Kundalini Yoga Lead Teacher & Trainer. She teaches, facilitates and mentors students and teachers in many countries. She serves as President and Co Founder of Ramadasa, center for the study of KY and Meditation in China and Asia Pacific
Ongoing and Upcoming Programs
Level One Teacher Training
 — 
51 Lady Carrington Rd, Otford NSW 2508, Australia, May 17, 2019 to Dec 12, 2019