Trainers
3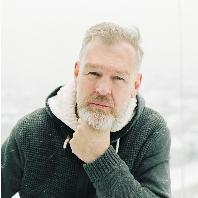 Heinrich Mayr - Himat Singh
Wien, Austria
Level One Associate
Study informatics at technical university Vienna Theater actor for 20 Years Life and social coach Trainer for rhetoric and communication Kundalini Yoga instructor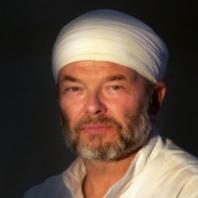 Nirmal Singh (Christian Navarro Garcia)
Wien, Austria
Level One Lead · Level Two Lead
Since more than 15 years Nirmal Singh is teaching the art and science of Kundalini Yoga. He is a KRI Lead Trainer Level 1 and teaches also in Level 2. Since his first contact with Kundalini Yoga, he dedicated himself to Yogi Bhajan's Teachings and inspired others in their spiritual growth and toward living a conscious life. He approaches students with heartfelt joy. Together with his wife Sat Kirn and with Sat Sarbat, he founded a Kundalini Yoga Center in Vienna, AMAR DAS, a center to practice, study and share the wisdom of Yogi Bhajan, as well as being a space to meet the community, find joy and spiritual growth. Nirmal Singh practises also Sat Nam Rasayan, and offers sessions of Shiatsu, Tibetan Bowl Massage and Sound meditations. In his treatments he integrates shamanic techniques, ghost healing and sound.
Ongoing and Upcoming Programs
Level One Teacher Training
 — 
Vienna, Austria, Jan 27, 2023 to Aug 20, 2023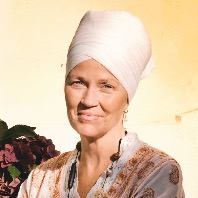 Nirvair Kaur (Melissa M Domenig)
Wien, Austria
Level One Lead
I am an American citizen married to an Austrian with 4 wonderful children. We moved back to Austria 13 years ago after 12 years of traveling abroad in Europe. I did Level 1 KY Teacher Certification 2002 with Gurumarka in Germany and then immediately went on to do Level 2 in France. I am Level 3 certified and a Lead Trainer Candidte in my Practicum. I have taught Level 1 Teacher Trainings in France, Belgium, Austria and Switzerland. I teach KY in English, German, Spanish and French. I organise KY Retreats on Weissensee, Austria, as well as other outstanding locations. I have studied Level 2 Sat Nam Rasayan with Guru Dev and Ayurvedic massage. For more information check my website: www.ananda-yoga.at and facebook page.
German, English, Spanish, French