Trainers
3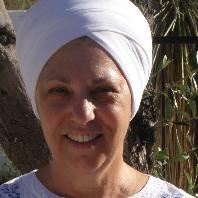 Sant Kaur Khalsa
Tucson, AZ, USA
Level One Professional
Sant Kaur moved into her first ashram in 1972 with her then future husband. A week after living there, as newlyweds, each began teaching a weekly class. Sant Kaur has taught Kundalini Yoga and meditation since then to the general population, college students, children, people in rehab, pregnant women, at KWTC, government facilities,high schools, professional organizations, colleges, ashrams, and yoga centers. She is blessed to have been in the physical presence of Yogi Bhajan and served at his request. In another revival of Kundalini Yoga in Tucson in 2013, she became a co-director of Yoga4All Tucson, teaching on a weekly basis. She has assisted and taught in L1 Teacher Trainings. She is now a Professional Trainer through KRI and a certified E-RYT 200 and RYT 500 Yoga Instructor through Yoga Alliance.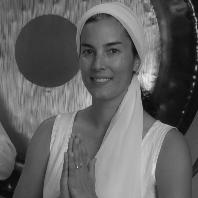 Sat Ardas Kaur
Tucson, AZ, USA
Level One Professional
Sat Ardas Kaur has been practicing yoga for over 28 years. Sat Ardas is a KRI Level One Certified Instructor, Level Two Certified Practitioner of Kundalini Yoga as taught by Yogi Bhajan®, and Professional Teacher Trainer. In addition, she is recognized as an Experienced Registered Yoga Teacher (E-RYT-200, RYT-500) with Yoga Alliance. As a Speech-Language Pathologist, Sat Ardas brings a unique sensitivity to serving others. She is dedicated to growing the Kundalini Yoga community in Tucson through teaching and service. Sat Ardas has worked previously as a co-founder and manager of Yoga Grace and Rx-Yoga. She is currently the President and Co-Director of Yoga4All Tucson.