Trainers
2

Daya Kaur Khalsa
Toronto, ON, Canada
Level One Associate
Daya Kaur has been practicing Kundalini Yoga since 1996, teaching, and living a yogic lifestyle since 2002. A KRI certified Associate Teacher Trainer, Daya has additional training in Healthy Breast Program, KY for Addiction Recovery, Radiant Child, and Holistic Nutrition. She weaves the physical aspect and philosophy of yoga with a daily spiritual discipline, aware that these sacred teachings are still relevant today. Daya Kaur thrives on sharing this knowledge and guiding others on their personal path with classes, workshops and retreats.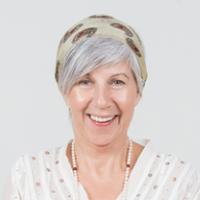 Dharm Kaur (Elizabeth Bielski)
Toronto, ON, Canada
Level One Associate
Practicing Kundalini yoga since 1991, I was fortunate to take the Master's Touch teachers training in Espanola in 1997. Meeting Yogi Bhajan in person and being in his presence transformed me and completely changed trajectory of my life. I've been teaching Kundalini yoga since 2001, when I obtained my Level 1 certification. My goal has always been to deliver these sacred teachings to those less fortunate; for many years I taught by donation classes in one of Toronto's poorer neighbourhood. In 2010 I began volunteering for The Jean Tweed Centre, the oldest Canadian centre for women coming out of addictions; I also served volunteering for the Covenant House, the largest shelter for homeless youth. Seeing the impact Kundalini yoga has on them always warms and opens my heart. I am now Level 2 certified specializing in the Beyond Addiction program founded by my mentor Sat Dharam Kaur.