Trainers
2

Daya Kaur Khalsa
Toronto, ON, Canada
Level One Associate
Daya Kaur has been practicing Kundalini Yoga since 1996, teaching, and living a yogic lifestyle since 2002. A KRI certified Associate Teacher Trainer, Daya has additional training in Healthy Breast Program, KY for Addiction Recovery, Radiant Child, and Holistic Nutrition. She weaves the physical aspect and philosophy of yoga with a daily spiritual discipline, aware that these sacred teachings are still relevant today. Daya Kaur thrives on sharing this knowledge and guiding others on their personal path with classes, workshops and retreats.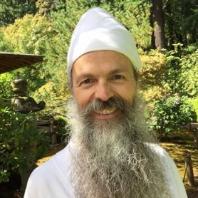 Nirmal Singh
Toronto, ON, Canada
Level One Lead · Level Two Lead · 21 Stages of Meditation Lead
I am a Lead Kundalini Yoga Teacher Trainer and have taught Kundalini Yoga since 1999. After a successful career in advertising, I created The Wellness Path which offers Kundalini Yoga and related programs. I produce 3HO events in the Toronto and surrounding area including: Level 1 training programs, Level 2 training programs each year, sacred chant concerts for Simrit, Mirabai Ceiba, Ajeet, Gurunam and other 3HO musicians, and various workshops and trainings held by visiting teachers. I'm willing (and excited) to help develop and help facilitate Level 1 training programs wherever there is a need.
Ongoing and Upcoming Programs
Level One Teacher Training
 — 
1332 Khalsa Dr, Mississauga, ON L5S 0A2, Canada, Aug 10, 2019 to Jan 19, 2020
Level One Teacher Training
 — 
1110 Brock St S, Whitby, ON L1N 4L9, Canada, Nov 25, 2019 to May 9, 2020