Trainers
3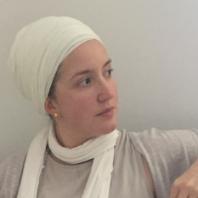 Sada Anand Kaur (Anastasia Shevchenkova)
Saint Petersburg, Russia
Level One Associate
KY practitioner since 2005. KY Teacher of regular classes since 2006. Karam Kriya Consultant since 2012. Organizer of TT L1 in Russia since 2016 (lead trainer Shiv Charan Singh, Karam Kriya School). ATA Intern since 2017 (mentor Shiv Charan Singh). 2008-2014 Translator of L1&L2 Manuals and other KRI books. Interpreter (English-Russian) of KY workshops and trainings since 2006.
English, Spanish, Russian

Sat Sang Kaur (Zoya Vaydner)
Saint Petersburg, Russia
Level One Professional
Sunder Kaur Luber (Jamie Claire Luber)
Saint Petersburg, FL, USA
Level One Lead
Sunder Kaur's introduction to a yogic life began in the late 90's when she started a regular meditation practice. A video introduced her to the teachings of Yogi Bhajan and she has pursued her passion for them ever since. With her degree in Pharmacy, Sunder is able to incorporate a scientific understanding of the body into her practice and teaching. Sunder is a Level 2 KRI-Certified Practitioner and a Lead Trainer in the Aquarian Training Academy E-RYT-500. She is a founder of Yoga Village, and is creating her vision for a yoga studio that is also a community center where spirit can grow. Sunder lives in Pinellas County with her two sons, George and Greg.
Ongoing and Upcoming Programs
Level One Teacher Training
 — 
207 Obrien Rd, Casselberry, FL 32730, USA, Oct 26, 2019 to Jun 28, 2020