Trainers
8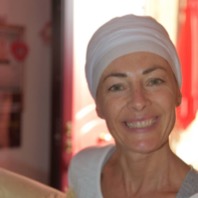 Ardas Kaur (Maria Cristina Furioli)
Roma, Lazio, Italy
Level One Associate

Bhagwati Kaur (Paola Mannocci)
Roma, Lazio, Italy
Level One Associate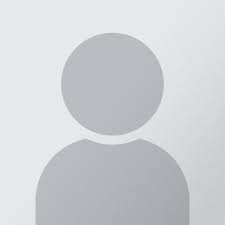 Datta Kaur (Simona Talusi)
Roma, Lazio, Italy
Level One Associate
Kundalini Yoga Teacher and Level 1 Associate Trainer

Hari Simran S Khalsa
Roma, Lazio, Italy
Level One Lead · Level Two Lead · 21 Stages of Meditation Lead
Student of Yogi Bhajan since 1979. Co-founder of Guru Ram Das Ashram of Rome. Sent by Yogi Bhajan to spread the teachings in Greece(1997). Lead Teacher Trainer. Founder of the Sat Guru Charan-School of Reflexology, based on Yogi Bhajan's healing teachings. Teacher, therapist and consultant in Europe and India. Offers programs in jails, hospitals and government offices. He teaches in Italian, English and Greek. Collaborates as a free journalist for several Italian magazines. Director of NAAD, the magazine of the Italian KY Teachers Association (IKYTA-ITALIA). Every year organizes Yoga vacations in Greece and India. Italian chef. Musician specialized in composing music for mantras. Lives in Tivoli, Italy with two sons, Pavan S. and Atma S.
German, Greek, English, French, Italian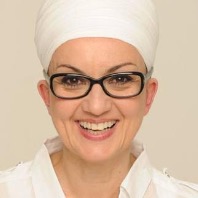 Jiwan Shakti Kaur
Roma, Lazio, Italy
Level One Professional · Level Two Professional · 21 Stages of Meditation Professional
Sat Nam I am an Italian teacher of Kundalini Yoga as it was taught by Yogi Bhajan. I practice yoga, follow a naturally healthy life style from 1989. I have taken all my professional experiences in communication and team work in the field of yoga whilst bringing Kundalini Yoga into the show business world where I worked for 25 years. Also as certified operator of Sat Guru Charan (foot reflexology massage under meditation) and practitioner of Karam Kriya (the study of life through numbers and the study of numbers through life). As award-winning TV writer, I also teach script writing techniques, acting and use of body and emotions according to "The Method", by Lee Strasberg (Actors Studio). I am currently living in Rome (Italy) and I teach regularly in Europe and North Africa. I speak and teach in Italian, Spanish and English.
Italian, Spanish, English

Sadhana Singh Avenali (Alessio Avenali)
Roma, Lazio, Italy
Level One Lead · Level Two Lead · 21 Stages of Meditation Lead
Sadhana Singh is a Kundalini Yoga Lead Trainer dedicated to teaching and empowering new teachers and future trainers. His in-depth study and research in the field of Kundalini Yoga has inspired him as an author: "Sadhana. Teachings for Everyday Life", "Stretching and Breathing. Physical and Breathing Techniques to Relieve Stress", "Destined to Excel. Yoga for Men", "From Where You Are to Who You Are. Three Meditations for a Sensory Self", "Leadership & Success", Aradhana, Everyday Excellence. He is responsible for the project "Yoga Training for Leaders and Managers" and has created the "Crystallizing the Diamond" project: "The Yoga of Asana", "The Yoga of Pranayama" are part of this project. He teaches Kundalini Yoga as part of a Masters Degree at the Italian University of Sport & Movement (IUSM). A dedicated counselor, he uses his in-depth experience of the teachings to guide and uplift others.
Ongoing and Upcoming Programs
Level One Teacher Training
 — 
Gdańsk, Poland, Sep 22, 2020 to May 30, 2021
Saribjit Singh (Claudio Carucci)
Roma, Lazio, Italy
Level One Associate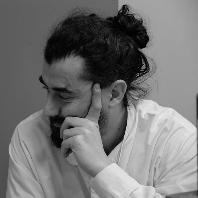 Siri Narayan Singh (Fabrizio Pisasale)
Roma, Lazio, Italy
Level One Associate
Siri Narayan Singh was born in Italy, 9 july 1974. Start studing yoga at the age of 12. Sport professional carreer until 23. Professional volleyball trainer. Start teaching Kundalini yoga and Gatka at the age of 26 in Italy. Sat Nam Rasayan level 1 Gatka Teacher Training course Expertise in web marketing
English, Spanish, Italian