Trainers
5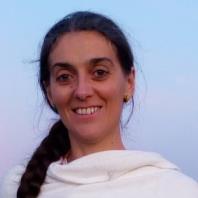 Amarjit Kaur (Paloma Barrigüete Ballesteros)
Madrid, Community of Madrid, Spain
Level One Associate
Graduated in Biology. Environmental educator. Kundalini Yogini since 1998. I started the teaching training Level 1 with Sarabjit Kaur Khalsa in Madrid, but I completed it with Shiv Charan. I studied level 2. And since 2016, I'm doing the mentoring with Hari Amrit and Amrit Nam in Madrid. Now, inside the ATA as Intern
Amrit Nam Singh (Ambrosio Espinosa)
Madrid, Community of Madrid, Spain
Level One Lead · Level Two Lead
Kundalini Yoga Lead Trainer; Sat Nam Rasayan teacher. English and Spanish speaker. I teach in Madrid, Spain; also teaching in several Spanish cities in Europe and South America. I'm also Medical Doctor (Orthopedic) and Osteopath (BCOM, London). My office is in Madrid Beside yoga and healing, I like to play guitar (beginner), painting watercolors and walking through the mountains (last one, Cerro Tuco, 5600 mt, in Chile. amazing)
Ongoing and Upcoming Programs
Level One Teacher Training
 — 
Buenos Aires, Argentina, Apr 8, 2022 to May 7, 2023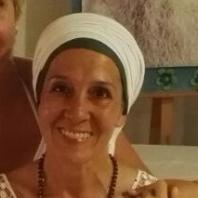 Hari Amrit Kaur (Andrea Martens Alfaro)
Madrid, Community of Madrid, Spain
Level One Lead · Level Two Lead · 21 Stages of Meditation Lead
I'm a Lead Trainer training in Madrid, Alicante, Murcia and Granada (Spain). I also teach in Chile. I run a big yoga studio in Madrid, called Avagar. Beside this, I'm a psychologist-psychoterapist and actively see many clients every week.
Prem Singh (Leopoldo Orta Salazar)
Madrid, Community of Madrid, Spain
Level One Associate
Born in Mexico raised in the United States. Later on in his life moves to Madrid, Spain to be trained as a professional dancer of Spanish Folklore Dance touring around the world. Hosts and translates the White Tantric Yoga for the last ten years in Barcelona-Madrid. Belongs to AEKY Spanish Association of Kundalini Yoga. At the present time he's training as a Karam Kriya Consultant and is an Intern in the Academy..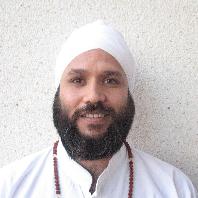 Tej Singh
Madrid, Community of Madrid, Spain
Level One Associate
Director del Centro de Yoga Rasayan en Coslada(Madrid)