Trainers
3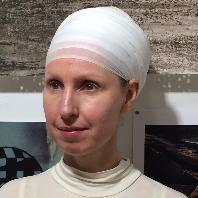 Angad Kaur
London, England, United Kingdom
Level One Professional
Satnam. I've lived in various cities around the UK, now based in London for 15 years. Since 2009 I've been organising the Level 1 training in London with Karam Kriya School and teach on the various UK Level 1 programs and in Europe. I'm also a Karam Kriya Consultant, continuing my lifelong study with Shiv Charan Singh, and teach regular Karam Kriya workshops in the UK and overseas. For many years I've been giving talks in Gurdwaras and working with interfaith organisations. I'm a Trustee of the Guru Ram Das Project and a Sikh Chaplain, offering spiritual counselling and meditation in hospitals. Topics I'm passionate about include Shabd Guru, Sikh Dharma, 10 Spiritual Bodies, Humanology, Death, Journey of the soul, Pranayama, Mind & Meditation.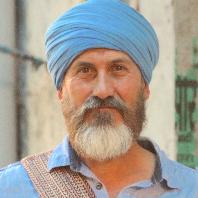 Raghurai Singh (Rafael Ramos Garcia)
London, England, United Kingdom
Level One Professional
I've been teaching regular K Yoga classes and workshops since 1999. I teach 4-5 weekly classes, 3 for over 60s in London. I'm a trustee for the Guru Ram Das Project in London, UK and Nam Anand in Spain. Since 2010 I work as missle group leader at the Guru Ram Das Gurdwara at the EYF. I'm a Professional with Karam Kriya School in different L1 teaching training in the UK, Spain, and Portugal. I speak Spanish and English fluently. I have taught all L1 Aquarian Teacher modules: Yogic Philosophy, Mind/Meditation, Humanology, Roles and Responsibilities have been the most frequent subject areas. I'm mentoring for L2 with Shiv Charan Singh and part of the L3 Beta Cohort. I am a Karam Kriya Consultant and work as a psychotherapist (MSc, BA Hons.) and see regular clients both privately and at a multi-ethnic counselling project in London.