Trainers
2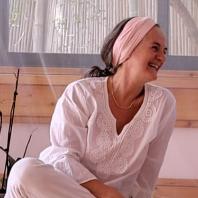 Nihal Kaur Khalsa (Ronit Vardi)
Kokhav Ya'ir Tzur Yigal, Center District, Israel
Level One Lead · 21 Stages of Meditation Lead
I am a physical therapist, and a cranial sacral therapist. i teach in my own studio.teaching level 1. 2. and 21 stages of meditation. specialis in yogatherapy, working with autistic young adults, parkinson, and cancer pationts with KY.
Ongoing and Upcoming Programs
Level One Teacher Training
 — 
Kokhav Ya'ir Tzur Yigal, Israel, Nov 24, 2022 to May 17, 2023

Tal Vardi
Kokhav Ya'ir Tzur Yigal, Center District, Israel
Level One Professional
Born in 1954, married to Ronit-Nihal Kaur. We have 7 children. Swimmer and boy scout trainer, served in the IDF as an officer; studied biology and international relations; trained as a desert guide and become partner in a tour firm. Joined the civil service and retired after 25 years. Currently co-founder and Manger of the ROIM RACHOK PROGRAM that train young adults on the autistic spectrum. Teach about life.