Trainers
4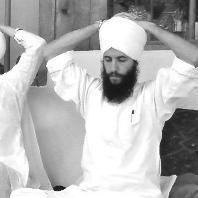 Gurujodha Singh Khalsa
CDMX, Mexico
Level One Lead · Level Two Lead · 21 Stages of Meditation Lead
We run Level 1, 2 and Conscious Pregnancy Teacher Trainings in Mexico and in South America.
English, Spanish, French, Italian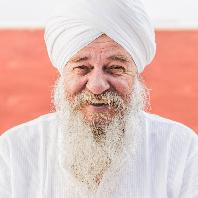 Jai Hari S Khalsa (Francois D. Valuet)
CDMX, Mexico
Level One Lead · 21 Stages of Meditation Lead
Ex Teacher of Philosophy at the University (Mexico, 1975-77). Ex Assistant to Theater & Movie Director (1975-78).Teaching Kundalini Yoga since 1980.Ex Entrepreneur in the Little and Medium Natural Food Business (1978-1992). Ex High Executive in the Telecom/IT Corporations (1992-2002). Twice President of the Mexican Kundalini Yoga Association (1990-92/1999-2003). President of Centro de Estudios Avanzados, AC (2004-2009) heading Shunia Yoga Center (Mexico City). Now Healer, Coach, Concerts producer and Chairman of the Fundación yogasmostodos, AC (2009-?/ Non Profit) which dedicates itself to the expansion of the SSS's teachings, specially to people who have little financial resources.
Ongoing and Upcoming Programs
Level One Teacher Training
 — 
Mexico City, CDMX, Mexico, Sep 23, 2023 to Feb 16, 2025
Prabhu Atma Kaur Valuet
CDMX, Mexico
Level One Associate
I'm part of a school named RAMA, that organizes Teacher Training programs in Mexico. I teach mostly in Mexico City, but we have different programs around the country. You can see more at http://escuelakundaliniyoga.com/ At the moment I'm specializing in postures, although I love many other topics we have in the Training . I studied professionally Architecture, and have a firm called Conscious Architecture www.arquitecturaconsciente.com My contact information is:| Address: Citlalteptl #8. Depot. 102. Col. Condesa. Mexico City Telephone: 525530069383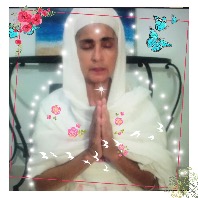 Verónica Lorena Gaxiola Cortés - Guru Devi Kaur
CDMX, Mexico
Level One Professional
My name is Guru Devi Kaur, I started my training with Baba Ji. I later went on to enter the Academy with Pritam Pal Singh as my Mentor. The experience has been intense but with a lot of learning. I have been able to stay ahead of my health challenges that almost make me lose my life. But thanks to my tenacity, discipline with technique and spiritual development, I am alive,! I am also an artist and my art has also sustained me as I continue to search and create. Thanks to the Guru that I am on this path. I have been able to serve in many ways: created a Langar community that still continues to serve the needy; gathered together people from nursing homes; and helped a community of women and children who escaped violence. I continue to teach yoga classes. I am Level 2 certified and now I am participating in Level 3. My current level is Associate but I am moving forward to Professional this year.