Trainers
3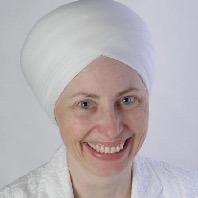 Shabad Kaur Khalsa
Chicago, IL, USA
Level One Lead · Level Two Lead · 21 Stages of Meditation Lead
Shabad Kaur Khalsa, LCPC, LMFT, E-RYT 500, C-IAYT, Cofounder of Spirit Rising Yoga, shares over 30 years of yogic lifestyle. Her deeply insightful transmission of yogic wisdom for women and Humanology (yogic science of relationships) is due to her having personally served Yogi Bhajan and transcribing and illustrating many of his teachings. As a psychotherapist, she specializes in offering alternative methods of treatment for anxiety and depression through integrating the teachings of Kundalini yoga and meditation. Shabad Kaur also loves teaching Kundalini prenatal yoga and assisting women in crossing the threshold into motherhood.
Shakta Kaur (Susan P Kezios)
Chicago, IL, USA
Level One Lead · Level Two Lead · 21 Stages of Meditation Lead
Shakta Kaur owns Kundalini Yoga in the Loop (KYL), in Chicago, Illinois, USA (www.shaktakaur.com; 312-922-4699). She is a Level 1 and Level 2 Lead trainer and a graduate of Level 3. Shakta teaches both in-person and 'virtual' Kundalini Yoga and Meditation, Breathwalk® and Levels 1 and 2 Teacher Training courses both in the USA and internationally. From 2004-2008 she served on the Board of Directors of the USA's Yoga Alliance (YA) as both Secretary and Chair of the Board. She also served as YA's Interim CEO for eight months. Shakta has created a weekend 'Teacher Tune-Up Refresher Courses' for Kundalini Yoga Teachers. KYL's 'Shakta-Shakti' subscription service allows 'virtual' access to over 100+ 60- and 90-minute classes and 25+ workshops for a $20 monthly fee. Shakta's two DVDs (now available for download) --'The Lunar Woman' and 'The Invincible Woman'--remind us to forever embrace the beauty and power of women in the world. In 1987 Shakta founded Women in Franchising, Inc. (WIF) and in 1993, the American Franchisee Association (AFA), a 501(c)6 non-profit organization.
Ongoing and Upcoming Programs
Level Two Mind and Meditation
 — 
410 S Michigan Ave ste 514, Chicago, IL 60605, USA, Feb 11, 2023 to Apr 8, 2023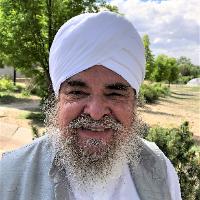 Shiva Singh Khalsa
Chicago, IL, USA
Level One Lead · Level Two Lead · 21 Stages of Meditation Lead
Level 1 and 2 Lead Teacher Trainer, CEO of the Spirit Rising Foundation. Practicing and teaching Kundalini Yoga for 49 years. A Jupiter teacher, he is jovial, expansive and inspirational, and draws on decades of spiritual practice, devotion and service. Specialties: Meditation, Sadhana, Sikh Dharma, Kundalini Yoga and the Gong.
Ongoing and Upcoming Programs
Level One Teacher Training
 — 
848 Dodge Ave, Evanston, IL 60202, USA, Oct 8, 2022 to May 7, 2023
21 Stages of Meditation - All Journeys
 — 
1803 Avalon Dr, Wheeling, IL 60090, USA, Feb 18, 2023 to Mar 26, 2023