Trainers
6

Amrit Kaur Khalsa
Berlin, Germany
Level One Lead · Level Two Lead · 21 Stages of Meditation Lead
Amrit Kaur, born 1963 in northern Germany has practiced KY since 1987. Kundalini Yoga teacher trainer and pregnancy yoga teacher trainer since 1994. Co-Founder of the Kundalini Yoga Center Berlin in 1991. Professional background: M.A. in philosophy, linguistics and literature. Mother of one daughter. Speaks and teaches in German, English, French and Spanish (& a little Italian). Has been teaching in Germany, Holland, Italy, England, France, Estonia, Spain, US and Brazil. Specialties: Humanology, womens yoga, pregnancy yoga, role of a teacher, postures, nutrition, yogic philosophy. Contact: amritkaur@posteo.de. Phone: +49 (0)175 955 16 26.
German, English, Spanish, French, Italian
Ongoing and Upcoming Programs
Level Two Conscious Communication
 — 
3601 sokak no 13, Geyikbayırı Mahallesi, 07070 Geyikbayiri Konyaalti/Konyaaltı/Antalya, Turkey, Nov 4, 2018 to Feb 8, 2019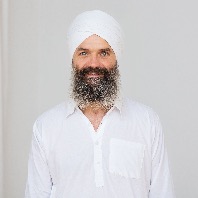 Amrit Sadhana Singh Khalsa
Berlin, Germany
Level One Professional
I started with Kundalini Yoga in 2003. In my first Yogaclass I had a deep experience and a feeling of having arrived at home. After a while I started with teacher training level one and directly after with level two. Since 2004 I have been teaching Yogaclasses every week. The desire to become a teacher trainer grew in the last few years and so I started 2014 as an intern in the teacher training program in Berlin. Last year I organized a training in Dresden in an Ogateam of 3 people. The training is still running and at the moment we are organizing a training in Dortmund Germany. I am currently an Associate Trainer.

Ardas Kaur (Mara Kowalewsky)
Berlin, Germany
Level One Professional

Daljeet Kaur (Nicole Loncaric)
Berlin, Germany
Level One Professional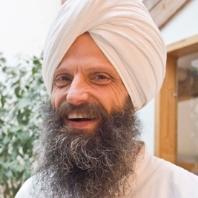 Dashmesh Singh Khalsa
Berlin, Germany
Level One Lead · Level Two Lead · 21 Stages of Meditation Lead
Dashmesh Singh Khalsa explores the art of meditation since the age of 16. As a direct student of Yogi Bhajan and Guru Dev Singh he is practicing Kundalini Yoga and Sat Nam Rasayan for more than 30 years. He is a KRI certificated Lead Trainer and he is teaching Kundalini Yoga Level 1+2 and Sat Nam Rasayan in Europe since 1992. As a Healer, Naturopath and Physiotherapist he leads the "Ananda Healthcare Center" ( www.ananda-pur.de) in Berlin.
Ongoing and Upcoming Programs
Level One Teacher Training
 — 
Hanover, Germany, Nov 11, 2017 to Dec 18, 2018
Level One Teacher Training
 — 
Hanover, Germany, Nov 17, 2018 to Oct 20, 2019

Hari Jiwan Singh (Thomas Wesselhöft)
Berlin, Germany
Level One Lead · Level Two Professional
Hari Jiwan Singh, born 1955 in Hamburg, Germany, has practiced Kundalini Yoga since 1983. He is Kundalini Yoga teacher trainer since 1987 and the first qualified teacher trainer in Germany. Together with Satya Singh he developed the teacher training in Germany. Professional background: Naturopath (Heilpraktiker) since 1980. Specialties: Orthomolecular medicine, homeopathy, natural hormone treatment, nutrition, training for the eyes. He teaches in 3HO Germany Level 1 and 2 trainings in Hamburg, Bremen, Hannover, Berlin, Stuttgart, Munich, Leipzig, Erfurt, Düsseldorf and in Austria. He wrote two successful books about Kundalini Yoga and Yoga for the eyes. Languages: German and English. I thank Yogi Bhajan that he gave us Kundalini Yoga to develop our spiritual consciousness.