Trainers
6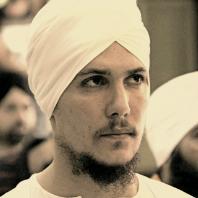 Guru Banda Singh Khalsa
Barcelona, CT, Spain
Level One Associate
A los 12 años comencé a estudiar y a practicar Hata Yoga y meditación por mi cuenta. Hice la formación en Hata a los 16 y a los 22 años realicé el nivel 1 El Maestro Acuáriano. Estudie periodismo y actualmente estudio abogacía. Practico artes marciales mixtas y tambien escribo. Mi primer contacto con la espiritualidad fue con la sanación siendo un niño. Concluí el Nivel 1 de Sat Nam Rasayan. Tomé los votos Sikhs y luego de vivir 3 años el estilo de vida decidí de corazón ir más profundo en mi compromiso tomando Amrit. Mi práctica del Dharma es acerca de la integración, la excelencia, el servicio y el crecimiento personal. Sat Nam

Guru Karm Kaur (Dr. Maria Gloria Borras-Boneu)
Barcelona, CT, Spain
Level One Associate
KY Practitioner and Medical doctor on Chronical issues and Women's Health. Foster child close to 18 yo. Sat Nam Rasayan healer. Loves research, teaching, singing and walking by nature. Author of the book Gynecologic and hormonal health with Yoga and Meditation.
Catalan, English, Spanish, French

Guru Purkh Singh (Jacobo Sellares Torres)
Barcelona, CT, Spain
Level One Associate
I combine my work as a medical physician with Yoga Teaching in Barcelona, Spain. I work in Hospital Clinic, Barcelona, as an attending respiratory physician. As Yoga Teacher, I am working in the applications of Yoga in different diseases and I am developing courses for different Health Professionals. I am also developing a specific method using Kundalini Yoga to quit smoking. I am vice-president of The Spanish Association of Therapeuthic Yoga. I can teach in Spanish, Catalan and English.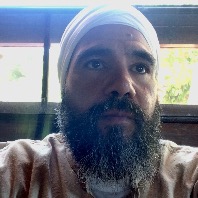 Karta Singh (Felipe Gabriel Chavez)
Barcelona, CT, Spain
Level One Professional
Destiny brought me to Kundalini yoga when I was 24 years old in 1999. Kundalini yoga started to change my life, my habits the way to see life. I was very lucky to have NamNidaham Kaur as my mentor. After a years of constant sadhana practice I went to Española for the Summer Solstice and did my first white tantra course and my first level one course with Yogi Bhajan. It was the best moment of my life, it was intense but I had so much fun, meeting so many beautiful people. Yogi Bhajan said that I had to go to Europe because they needed people like me, so i went to Europe and ended up in Barcelona Spain working in this most beautiful yoga center Shuni Yoga dedicated to the teaching of Kundalini yoga, they gave me work because they were looking for some like me who was so committed, since then I started a mentoring process, going through many processes, doing so many courses, like Sat Nam Rasayan, Karam kriya, level two, white tantric yoga and more. I feel grateful and blessed to be part of 3HO. Blessings to all Sat Nam.

Sat Guru Kaur Khalsa
Barcelona, CT, Spain
Level One Lead · Level Two Lead
Sat Nam, my name is Sat Guru Kaur Khalsa, I run a training programme level one in Guru Guru my school, Barcelona. I feel it's important for students to not only learn the teachings but to apply them directly in everyday life so they receive the training as a residential experience in amazing farmhouses in the countryside in Spain, where we also dedicate a part of the training to Ayurvedic and Macrobiotic cooking. I have lived in Spain for 7 years teaching and training. I specialize in Women's Retreats and workshops as I was impacted passionately by Yogiji's call for all women to wake up and SIMPLY BE A WOMAN! I speak Spanish, French and English. I met the teachings 15 years ago with my amazing first teacher Sat Nam Kaur in Mexico, and got inspired to meet the Master two years later... the rest is history.
Ongoing and Upcoming Programs
Level One Teacher Training
 — 
Russia, Apr 29, 2023 to Feb 25, 2024
Level One Teacher Training
 — 
Moscow, Russia, Oct 28, 2023 to Sep 1, 2024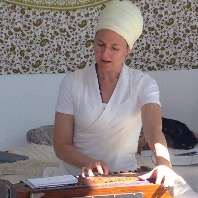 Seva Kaur Khalsa
Barcelona, CT, Spain
Level One Lead · Level Two Lead
Blessed to have the priviledge of sharing these amazing teachings, in spanish and english, in Spain and abroad. From my background I am a: - Kundalini Yoga Professional Teacher Trainer. With 18 years experience. Level 1 & 2 completed. - Teacher, teacher trainer and personal Karam Kriya counsellor, under Shiv Charan Singh direction. Co-founder of the Karam Kriya Association in Spain. - Sat Nam Rasayan Healer. Also graduated in NLP and Psicographology with all its specialities. - Teacher and organizer of Women Circles. Personal Growing sessions focused on the nature of woman. - Meditation Teacher - Singing mantras and Kirtan. Voice and harmonium. Musician from conservatory. - Organizer of Kundalini Yoga trips to the desert of Morocco, among other workshops in Spain & abroad.
Ongoing and Upcoming Programs
Level Two Conscious Communication
 — 
Terrassa, Barcelona, Spain, Mar 22, 2024 to Jul 6, 2024