Trainers
2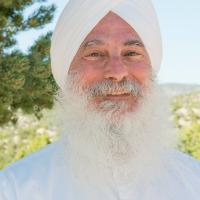 Gurusahay S Khalsa
Atlanta, GA, USA
Level One Lead · Level Two Lead · 21 Stages of Meditation Lead
Dr. Gurusahay Singh Khalsa is a chiropractor and acupuncturist, practicing in Atlanta since 1978. He studies, practices and teaches varied healing arts including chiropractic, massage therapy, yoga therapy, herbal therapy, acupuncture, and nutritional counseling. He regularly lectures on health and healing and has taught hundreds of yoga, meditation and teacher training courses. He teaches Level 1 and 2 courses with his wife Mukta in Atlanta and specializes in teaching Level 1 Western Anatomy for other trainings. Co-founder of the Khalsa Chiropractic Association, he was blessed to study with Yogi Bhajan in an intimate setting about health, healing, herbs and hands-on techniques. Gurusahay teaches many Kundalini workshops on varied subjects including Prosperity in Life; Self Healing and Healing Others; Meditation; and Stress Management.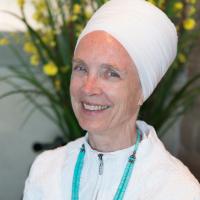 Mukta K Khalsa
Atlanta, GA, USA
Level One Lead · Level Two Lead · 21 Stages of Meditation Lead
Mukta Kaur Khalsa has taught Kundalini Yoga to thousands of students since 1974 in a variety of classroom settings including colleges, universities and private studios. She received a B.A. from Smith College in Eastern Religion and a minor in Education. Her knowledge of the body is enhanced by her 15 years of practice as a Licensed Massage Therapist. She holds the 500 hour Registered Yoga Teacher (RYT) Certification having taught over 5000 hours of yoga. She teaches Level 1 and 2 courses with her husband Gurusahay in Atlanta and specializes in teaching Level 1 Posture for other trainings. Mukta is an Astrologer and studies, teaches and practices Numerology as taught by Yogi Bhajan. Her specialty courses include Staying Healthy with Astrology and Numerology, 10 Bodies, and Yogic and Vegetarian Cooking.