Trainers
15

Avtar Kaur
Lazio, Italy
Level One Lead · Level Two Lead · 21 Stages of Meditation Lead
Avtar Kaur studied with Yogi Bhajan beginning in 1987, and has taught Kundalini Yoga for more than 20 years. She is a life-long dancer and founding creator of Shakti Dance, based on Kundalini Yoga, the development of which was encouraged by Yogi Bhajan in 2001. She is also a Lead L1 Kundalini Yoga Trainer and a Sat Nam Rasayan healer. Avtar Kaur travels worldwide, training teachers in Kundalini Yoga and Shakti Dance.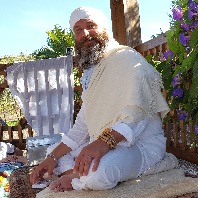 Charanpal Singh (Tommi Kujala)
Finland
Level One Associate
Associate Trainer. Specialised on Mantra and Shabd Guru. Musician. Backround in Business. Sat Naam.

Guru Shabad Singh Khalsa (Claudio De Santis)
Lazio, Italy
Level One Lead · Level Two Lead · 21 Stages of Meditation Lead
Guru Shabad De Santis, the first Kundalini Yoga and Gatka teacher in Italy, has been training teachers in both disciplines for over 30 years. Yogi Bhajan invited him to become Baba Nihal Singh's direct Gatka student, and then introduced him personally to the Sword Therapy. At that time, Yogi Bhajan asked Guru Shabad for two twin swords (now kept with the Sikh Dharma treasures), and told him: "One sword will be mine and one will be yours. Each time you will heal by the use of the sword, I will be there with you".
Ongoing and Upcoming Programs
Level One Teacher Training
 — 
Rome, Metropolitan City of Rome, Italy, Oct 21, 2017 to Nov 11, 2018
Level One Teacher Training
 — 
98057 Milazzo, Province of Messina, Italy, Nov 18, 2017 to Dec 2, 2018
Level Two Vitality and Stress
 — 
Rome, Metropolitan City of Rome, Italy, Apr 14, 2018 to Oct 13, 2018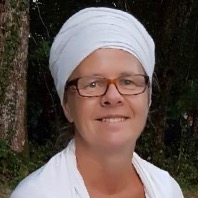 Hari Dharam Kaur (Birgitta Hedman)
Värmlands län, Sweden
Level One Professional
Hari Dharam started the first Kundalini yoga center in Karlstad, Sweden, in 2004, which now is a yoga center consisting of six yoga teachers. As a KRI Associate Teacher Trainer she organizes workshops and Teacher Trainings both Level 1 and Level 2. She is a prenatal yoga teacher and also holds postnatal classes since 2005. She is a gong therapist since 2009 with Don Conreaux as mentor. She also gives tactile massage a very soft massage to stimulate the nervous system to calm down. She likes singing mantras, being out in the nature and spending time with her family. She has also trained people to become instructors in the Swedish "MediYoga" for some years.

Jaideep Singh (Sascha Jenke)
Germany
Level One Associate
German, English, Italian, Dutch
Jot Kaur Berglind (Ulrika Berglind)
Stockholms län, Sweden
Level One Lead · 21 Stages of Meditation Professional

Jugat Guru S Khalsa
Punjab, India
Level One Lead · Level Two Lead · 21 Stages of Meditation Lead
Jugat Guru Singh Khalsa is the Executive Principal of Miri Piri Academy in Amritsar, India. The school was founded by Yogi Bhajan and is the only high school program in the world to train 11th and 12th grade students as Kundalini Yoga Teachers. He teaches a Level 1 training course to the 11th grade, and several Level 2 modules for 12th grade students. You may find out more about Miri Piri Academy and our Kundalini Yoga Teacher Training Program at www.miripiriacademy.org. You can also email the school for more information at info@miripiriacademy.org.
Ongoing and Upcoming Programs
Level One Teacher Training
 — 
Amritsar, Punjab 143105, India, Aug 20, 2018 to May 20, 2019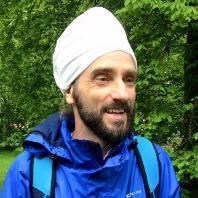 Ramdesh Singh (Roland Nahringbauer)
Uppsala län, Sweden
Level One Associate

Sat Jagat Singh Khalsa
New York, USA
Level One Associate
I teach at Kundalini Yoga in Park Slope, the yoga center my wife and I have in our home in Brooklyn, NY. We serve our students with classes, events and gatherings and Gurdwara to build community and spirit. I work on inspiring my students to do Sadhana and serve. I like to feed people. I am in charge of the kitchens at Winter and Summer Solstice. For a living, I renovate homes to make them beautiful and functional. I am learning to play the piano. e-mail: sjsgrd@juno.com phone: 917-535-2714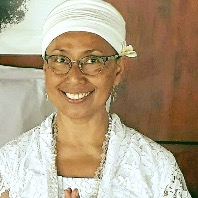 Savitri Amarjeet Kaur
Bali, Indonesia
Level One Associate
Born and raised in Bali, Indonesia but spent some of my adult life in Toronto, I am an inter-disciplinary teacher with 30+ years of teaching experiences, having taught in the public system in Indonesia and Canada. I have been practising Kundalini Yoga for 20 years, teaching for 10 years. In 2010, I started to facilitate a 200-hour Yoga Teacher Training program in Bali & Level 1 Kundalini YTT in Toronto, under the mentorship of Sat Dharam Kaur ND. Other than being a teacher, I am a Holistic Health Practitioner, Lifestyle Coach, Doula and Reiki Master. I am passionate about empowering others to make life affirming choices and inspiring them to find their own gateways to wholeness. In April 2015, I moved back to Bali to spread the teachings of Kundalini Yoga. Dr. Haridass Kaur Khalsa PhD helped reinstate my status with the Academy in 2017. I teach weekly classes, lead Full Moon & Adi Shakti meditations monthly, Summer & Winter Solstice Sadhana, and organize Aquarian sadhana rotation. I am grateful for the guidance of teachers from many traditions and honoured for the opportunity to serve others. I am a holder of Yoga Alliance E-RYT500, RPYT, RCYT and Continuing Education Provider.

Subagh Kaur Khalsa
State of São Paulo, Brazil
Level One Lead · Level Two Lead · 21 Stages of Meditation Lead
Subagh Kaur Khalsa has been teaching Kundalini Yoga for 35 years. She is a Lead Trainer in Level 1, Level 2, and 21 Stages of Meditation and is bilingual (English & Portuguese). Through her passion for transformation through birthing she created Conscious Birth & Prenatal Yoga training courses. Her Radiant Woman series blends Kundalini Yoga and Humanology with Ayurvedic wisdom. She is a certified Facial Rejuvenation Therapist. She is a Life Coach using Karam Kriya as the base for consultations. Her residential center, Prana Prana, in the mountains 40 minutes from São Paulo's international airport welcomes visitors for retreats and wellness immersions. Visit www.pranaprana.org for information.
Ongoing and Upcoming Programs
Level One Teacher Training
 — 
São Paulo, State of São Paulo, Brazil, Feb 24, 2018 to Feb 17, 2019
Level One Teacher Training
 — 
São Paulo, State of São Paulo, Brazil, Feb 24, 2018 to Dec 9, 2018
Level Two Authentic Relationships
 — 
State of São Paulo, Brazil, Oct 12, 2018 to Jan 15, 2019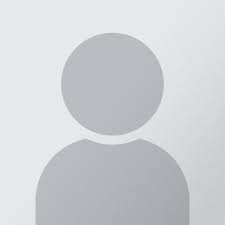 Surjan Kaur (Liang Tang)
China
Level One Associate