Trainers
6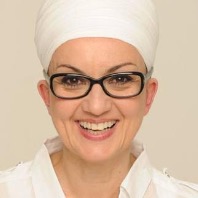 Jiwan Shakti Kaur
Roma, Lazio, Italy
Level One Professional · 21 Stages of Meditation Professional
Sat Nam I am an Italian teacher of Kundalini Yoga as it was taught by Yogi Bhajan. I practice yoga, follow a naturally healthy life style from 1989. I have taken all my professional experiences in communication and team work in the field of yoga whilst bringing Kundalini Yoga into the show business world where I worked for 25 years. Also as certified operator of Sat Guru Charan (foot reflexology massage under meditation) and practitioner of Karam Kriya (the study of life through numbers and the study of numbers through life). As award-winning TV writer, I also teach script writing techniques, acting and use of body and emotions according to "The Method", by Lee Strasberg (Actors Studio). I am currently living in Rome (Italy) and I teach regularly in Europe and North Africa. I speak and teach in Italian, Spanish and English.
Italian, Spanish, English
Jot Kaur Berglind (Ulrika Berglind)
Stockholms län, Sweden
Level One Lead · 21 Stages of Meditation Professional
Ongoing and Upcoming Programs
Level One Teacher Training
 — 
Linköping, Sweden, Dec 7, 2018 to Sep 22, 2019
Level One Teacher Training
 — 
Stockholm, Sweden, Dec 14, 2018 to Sep 22, 2019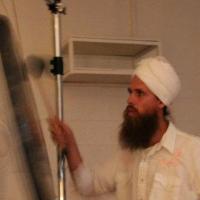 Khushbir Singh
Salt Lake City, UT, USA
Level One Professional · 21 Stages of Meditation Professional
Khushbir was born in Athens Greece, and moved to the United States at age 3. He lives in Salt Lake City, Utah. He has a degree in Philosophy, is a Professional Land Surveyor, and rents and remodels old houses. Over 20 years ago Khushbir started teaching kundalini yoga, and currently teaches classes at Dancing Cranes Imports, www.dancingcranesimports.com. For more information about classes in Utah go to www.3houtah.org. Khushbir teachs in teacher trainings worldwide. Some of his specialties include breathing techniques, postural alignment, physical yoga, and mantra. Khushbir enjoys barefoot waterskiing, cooking, and traveling the world visiting friends and practicing yoga.

Priya Jain
Huntington Beach, CA, USA
Level One Professional · 21 Stages of Meditation Professional
Ranbir Agiapal Kaur (Gwen Ingram)
Oklahoma City, OK, USA
Level One Professional · Level Two Professional · 21 Stages of Meditation Professional
Currently I am teaching a regular weekly Kundalini yoga class at the Yoga Lotus in Drumright, a weekly class at Radiant Living 6051 Brookline in Oklahoma City, and a weekly class at the Ashtanga Yoga Studio 120 Tonhawa in Norman, Ok. The workshops I have done the past few years include Art and Yoga, Understanding Habits with Superhealth, and PTSD overview workshop with Karta Purkh and Sat Inder. Last year I helped with their, (KP & SI) Level one training in Kansas City traveling to their ashram monthly. This year I will help again as an Professional trainer and I have trained in an anatomy course to be able to teach that part of the level one. My art business has been transformed by all the yoga training in a beautiful way through paintings, & note cards. Our local environmental activism has been supported and strengthened by our yoga classes. Wha-he Guru 918-606-1556-------www.yogalotusok.com

Simran Kaur (Simran Kaur Khalsa)
Los Angeles, CA, USA
Level One Professional · 21 Stages of Meditation Professional
Born into a Yogic family, her parents Co-Directors of Kundalini Yoga East in New York City, started doing Yoga with her from day-one! She studied in India for 9 years. She has been teaching all aspects of KY Teacher Training for the last 15 years. She has taught in Teacher Trainings, in Mexico City, New York City, Los Angeles, Pasadena, Upland, Espanola, Crestone, Ft. Lauderdale, Herndon, Tallahassee & Eugene. She has also had the honor of teaching at Winter and Summer Solstice as well as at the European Yoga Festival. She has ongoing classes in Los Angeles. She has developed a Teacher Training Program for Divine Alignment & The Heart Rules to supplement any Teacher Training program and make sure that the teaching of how to do Kundalini Yoga correctly is carried forward. She has helped her husband of 27 years, GuruPrem Singh, write 3 books 'Divine Alignment', 'The Heart Rules' & a New book from KRI, 'Everyday Devotion' She has 4 Music Albums, 'Love Life', 'Heal Me' and 'Suite: Kirtan Soheila'